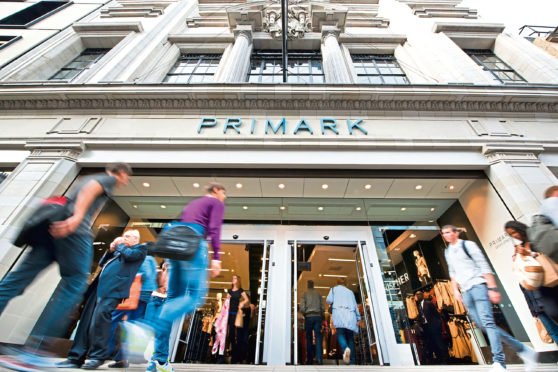 Like-for-like sales at Primark fell in the year to September as bad weather weighed on trading in Europe.
The budget fashion retailer, which is owned by Associated British Foods (ABF), reported a 2.1% decline in like-for-like sales, a measure which excludes new store openings.
By contrast, overall revenue growth at the brand was 6% for the 52 weeks to September 15, aided by expansion.
The slide in comparable sales was driven by a 4.7% drop in the eurozone, where unseasonable weather was blamed for the slump.
New store openings in the region are also thought to have cannibalised trade from existing branches.
In the UK, like-for-like sales were up 1.2% and Primark's share of the total clothing market increased significantly amid a declining high street. Overall sales were 5.3% ahead of last year.
Primark pledged to continue expanding into new stores, targeting the US and central and eastern Europe in particular.
The retailer will also open a Belfast store after destruction of its existing site in a fire in August. ABF's overall revenue was 1% higher, as Twinings Ovaltine drove growth in the grocery business, but the sugar division took a hit from lower EU prices. Adjusted profits before tax were 5% higher than last year at £1.37 billion.
The company noted that it is making emergency preparations for the "unlikely" event of a no-deal Brexit, which it said could cause disruption.
But ABF also said the UK's withdrawal from the EU could have potential benefits for the company amid a shift in the British food industry.
Meanwhile, improved margins in the UK and Australian business as well as the acquisition of brands such as balsamic vinegar-maker Acetum are expected to drive up profits next year.
Chief executive George Weston said: "Looking ahead, management have clear plans for further investment and for pursuing opportunities for business improvement."