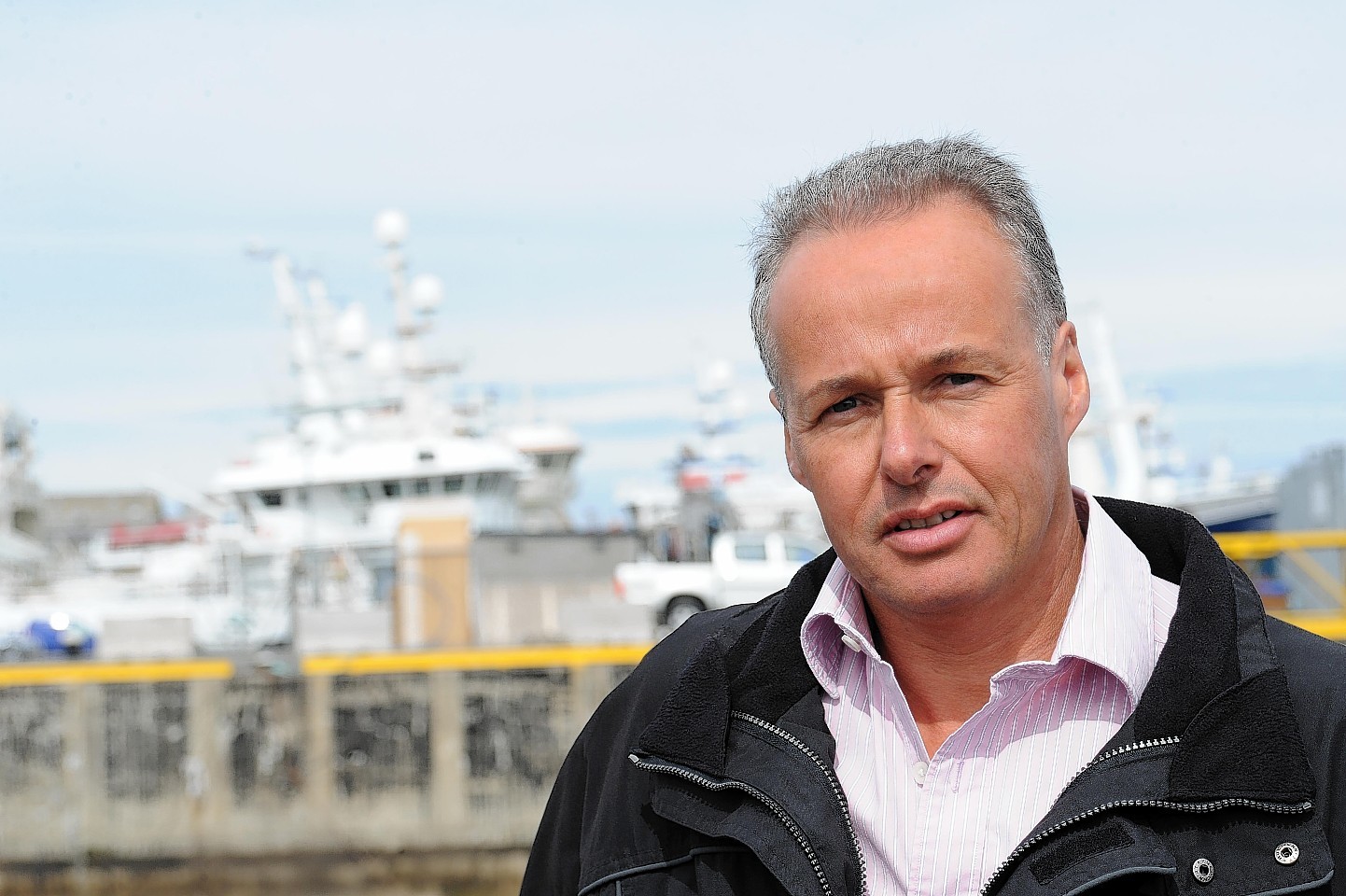 Industry stalwart Ian Gatt has taken over as the new president of the Scottish Fishermen's Federation (SFF) as it ramps up pressure on Holyrood and Westminster to deliver a good Brexit result for the fleet.
It is the second spell in the post for Mr Gatt, who has led the Scottish Pelagic Fishermen's Association as chief executive for more than six years.
He takes on the SFF presidency after Ross Dougal stepped down from the role due to ill health, and as the 43-year-old organisation faces one of its most critical periods in its history.
Bertie Armstrong, the industry' body's chef executive, has recently been telling all and sundry about the "sea of opportunity" awaiting fishers.
Mr Gatt, 55, said yesterday the SFF also needed to remain vigilant to make sure the catch sector an its onshore supply chain is not "sold down the river" during Brexit negotiations between the UK and European Union.
Those with long memories fear a repeat of what happened in the 1970s, when then-Prime Minister Edward Heath accepted full access to UK waters as the price for joining the Common Market.
Mr Gatt said one key difference between 1973, when the UK entered the Common Market, and now was the emergence of a strong Scottish Government.
"I would hope that our representatives in Edinburgh will make sure our industry is not sold down the river again, but we need to be vigilant," he added.
"We will certainly sure our message on this is loud and clear."
A recent study by the NAFC Marine Centre in Shetland showed foreign boats caught more than half of the fish and shellfish taken from UK coastal waters between 2012 and 2014 – a haul worth up to £400million a year.
"We want to be able to catch more of the fish in our zone," Mr Gatt said, adding Brexit would also free the industry from an "unwieldy" system of fisheries management controlled from Brussels.
He said "We need a far more effective regime that delivers on sustainability and the economic wellbeing of the fleet, but it also needs to be manageable.
"There is a real opportunity here to change something for the better."
Mr Gatt, who grew up in Macduff and went to Banff Academy, has held leading roles in the industry for many years, and experienced the hardships of life at sea during his time as a skipper.
In 1999, his Banff-registered boat Solstice 11 was hit by a 40ft wave which smashed the wheelhouse windows and knocked out engine power and communications for three hours.
A|full-scale rescue operation was mounted after the drama 56 miles north-west of the Butt of Lewis and the vessel managed to regain power and reach Lochinver.