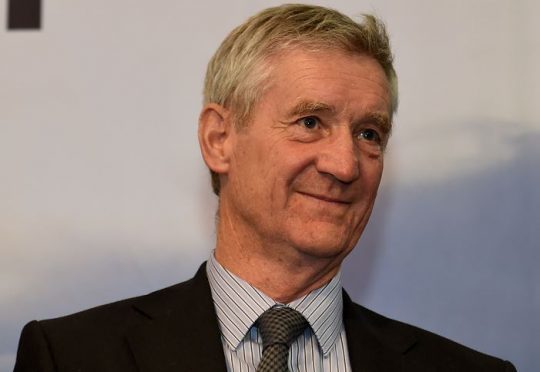 A row has broken out after the Scottish Conservatives said steep business rates mean north-east fish processing firms are "handicapped" compared to their competitors.
Shadow Rural Economy Secretary Peter Chapman said companies in Peterhead, Fraserburgh and Aberdeen were losing out due to the high cost of doing business in Scotland.
He highlighted figures provided by the industry which showed that non-domestic rates charges for commercial premises in Aberdeen and Aberdeenshire dwarfed those paid by similar-sized companies in the English port of Grimsby.
As an example, he said a 2,500sq ft premises in Aberdeen is valued at £170,000, while a similar-sized property in Grimsby is valued at just £100,000.
But a spokesman for Rural Economy Secretary Fergus Ewing branded the claims "rank hypocrisy" last night – saying the "disastrous and chaotic" Brexit plans led by the Tories was by far the biggest threat to the sector.
Mr Chapman said a comparative study showed that in the last year, due to the recent revaluation of business premises, there has been a 20% increase on average in the rateable value of businesses in Aberdeen and Aberdeenshire compared to a 6% decrease in North Lincolnshire.
The north-east MSP said: "These figures provided by the industry could not be more clear. Companies in the north-east of Scotland are handicapped by the high cost of doing business here in Scotland.
"Fish processors in ports like Aberdeen, Peterhead and Fraserburgh are operating at a huge disadvantage due to the difference in rates bills, coupled with water charges and effluent fees.
"In the last eight years, there has been a 34% decline in fish processing factories and a 12% drop in people employed in the sector in the north-east area.
"Given the expected increase in landings post-Brexit, this is an industry that requires support from the Scottish Government before we start losing some of these companies."
But Mr Ewing's spokesman dismissed the remarks, saying: "This is rank hypocrisy from the Tories – it is their disastrous and chaotic Brexit plans that are far and away the biggest threat to Scotland's fish processing sector and to the country's economy as a whole.
"The UK Government's plans risk depriving the industry of many of its workers, who are EU nationals, as well as losing the sector's place in its biggest export market.
"In terms of business rates, we have reduced bills following the revaluation undertaken by independent local assessors, cutting the rates poundage and funding total rates relief of around £660million this year."