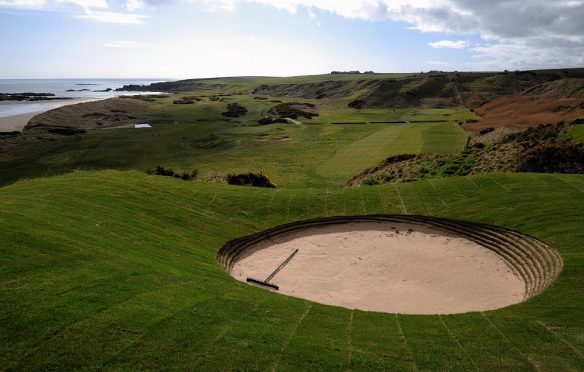 North-east tourism body, VisitAberdeenshire, has launched an initiative to help the region take a bigger slice of Scotland's £1.1billion golf travel market.
GolfAberdeenshire brings together golf courses, hotels and tour operators to help establish the area as a "golfing Mecca", the firm said.
VistiAberdeenshire is also recruiting for a golf development executive who will be tasked with building relationships with the golf industry, collaborating with all partners including accommodation providers and who will represent the region at international and domestic golf events, exhibitions and shows.
Steve Harris, chief executive of VisitAberdeenshire, said golf tourism is already worth £20million to the north-east economy.
He said: "Golf Aberdeenshire will draw on the region's rich golfing heritage; attracting more new visitors to play golf on our magnificent courses, whilst also looking forward to future developments as it encourages partners to work more collaboratively.
"We have already lined up a presence at two internationally recognised golf events; the PGA Exhibition in Orlando in January 2018 and at the Northern Ireland Open in August 2017 in Ballymena.
"We'll interact with golfers, group buyers and tour operators from across the globe to sell what is a world class golf offering. It's no secret that golf is one of Aberdeenshire's most attractive tourism offerings. The golf industry in the north east brings in £20million into the local economy from visitors to the area.
Research by accountancy firm KPMG has shown that the golf industry is worth £1.1billion to Scotland's economy. VisitAberdeenshire believes the north east is "ideally placed" to take advantage of an increased share of this.
Scotland is seen as a world-class destination for golfing tourism, with one third of green fee payers in Scotland coming from elsewhere in the UK and overseas. Aberdeenshire, with its 55 courses within an hour's drive, including championship courses, world class links courses and varied parkland is a major draw for golfing visitors, the group said.
Andy Burgess, interim chairman of GolfAberdeenshire, said: "Golf has always been known as a lucrative tourism sector. There is great scope to increase the economic benefits golf brings to Aberdeenshire, and it is not just golf courses that benefit from increased tourism. Hotels guest houses, restaurants and other leisure providers will experience an increase in trade as we increase golfing trips to the area."
Planning for a marketing campaign which will run for the initial 12 months of the GolfAberdeenshire initiative will begin immediately. GolfAberdeenshire will be based within the offices of VisitAberdeenshire with full access to its marketing, business development and business engagement teams.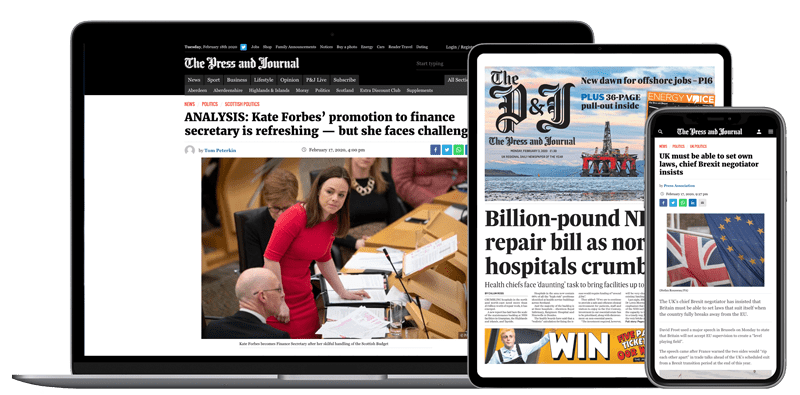 Help support quality local journalism … become a digital subscriber to The Press and Journal
For as little as £5.99 a month you can access all of our content, including Premium articles.
Subscribe