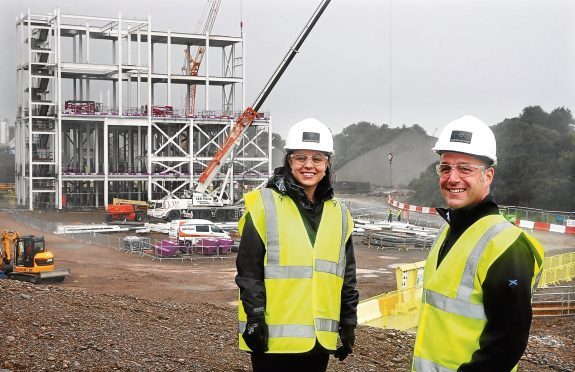 A new fish farm feed plant will give a £2million boost to the economy of Skye and Lochalsh, the company behind the development has said.
Scotland's largest salmon farming company, Marine Harvest, is currently recruiting a workforce of 55 people for the facility, which is being built at Kyleakin.
The firm, part of the Norwegian Marine Harvest Group, says the new plant will be one of the most efficient and sustainable of its kind in the world when completed next year.
It is confident it will bring economic benefits comparable to those experienced around Bjun, in Norway, where it developed a similar operation. In addition to direct jobs, Marine Harvest says the Kyleakin plant will create opportunities for local suppliers and contractors. Skye, Lochaber and Badenoch MSP Kate Forbes was briefed about the project when she toured the site in a former quarry by Kyleakin.
Ms Forbes said: "There are a lot of exciting plans for economic growth in the Highlands at the moment and the feed plant at Kyleakin is key to that. Scottish food and drink is growing rapidly and it's our Highland produce, including salmon, that is driving that.
"I'm delighted that Marine Harvest's site in Kyleakin will export Scottish produce internationally and I hope that it will transform the local community with jobs and opportunities."
The company's operations director for processing and feed, Ewen MacColl, said the plant had created "numerous career options."
He added: "We are looking for a wide range of skills and will provide comprehensive training. This is a thriving industry and offers great opportunities. We're particularly keen to recruit from the local area."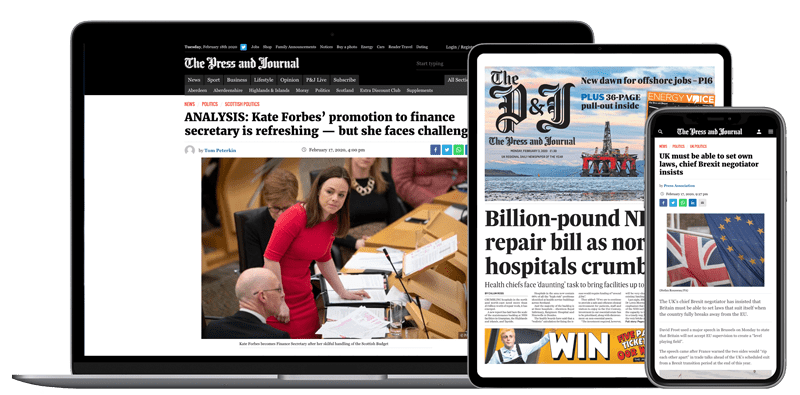 Help support quality local journalism … become a digital subscriber to The Press and Journal
For as little as £5.99 a month you can access all of our content, including Premium articles.
Subscribe