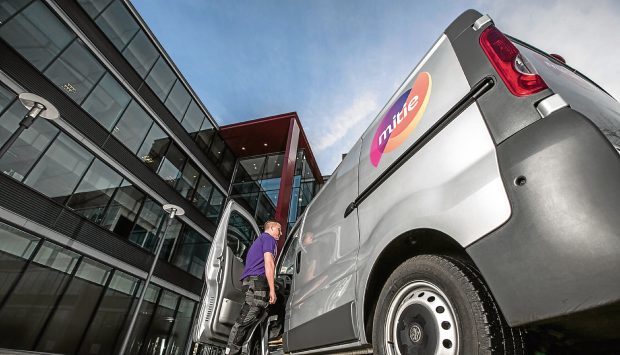 Outsourcing giant Mitie is axing around 480 jobs as part of a turnaround plan.
The move was announced in a trading update yesterday, with the company highlighting higher-than-expected costs of its overhaul.
Mitie, which has been under growing pressure after a string of recent profit warnings, said the jobs would go from its 53,000-strong workforce by the end of its trading year to March.
The Bristol-based group declined to comment on where the axe is likely to fall, and it refused to give a regional breakdown of employees in the UK.
According to its website, the firm has five Scottish offices, including one in Greenbank Crescent, Aberdeen.
Acting chief executive Peter Dickinson said Mitie was making "steady progress" with its turnaround.
But the firm expects costs of a swingeing savings programme to be around £24million in the current year, up from a previous estimate of £15million.
It comes just weeks after City watchdog the Financial Conduct Authority launched an investigation into Mitie relating to a 2016 profit warning and the way it presents financial information.
The Financial Reporting Council has also launched an investigation into Deloitte's auditing of Mitie's books.
Mitie laid bare the impact of accounting issues in full-year results in June, when it swung to £58.2million losses after £88.3million of one-off costs. In its latest trading update, the group said revenue in its trading year to date was better than expected at around £1.1 billion for the half-year, 4% higher than 12 months earlier.
Mitie's order book is 3% higher than at the end of March, at £6.7billion, but the firm also revealed a £6million hit from the loss of a major contract.
Mr Dickinson said: "Transforming a large, diverse business such as Mitie is neither linear nor without challenges."