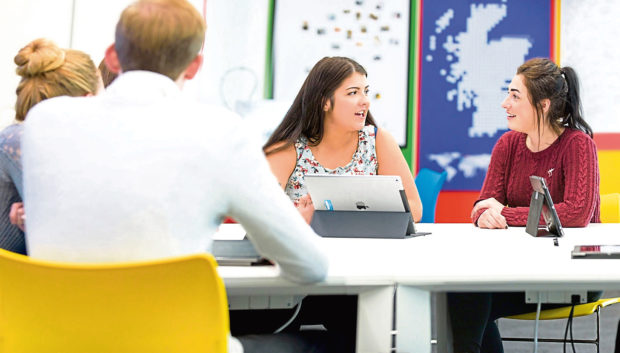 Continued investment is needed to boost the number of young people and families choosing to live and work in the Highlands and Islands, the head of the Federation of Small Businesses (FSB) in the area has said.
David Richardson's comments came as development agency Highlands and Islands Enterprise (HIE) published the findings of research suggesting efforts to attract and retain people in the 15-30 age range may be starting to have a positive effect.
HIE's survey found that 46% of those questioned want to live and work in the region, compared to 36% when a similar study was carried out three years ago.
Almost all areas showed an increase in the proportion of young people committed to staying, while the number of school leavers planning to leave had fallen from 56% in 2015 to 42%.
Mr Richardson said that despite improvements in areas such as broadband coverage and affordable transport links, many of the "remoteness barriers" that have held the region back over generations remain and as a result its overall population is aging. This, plus a reduction in jobseeker applications from the EU, explains why so many businesses are finding it increasingly difficult to recruit the skilled staff they need – "something that inevitably impacts on the range of services that they can offer and on their abilities to grow," said Mr Richardson, writing in today's issue of The Leader business magazine.
He added: "It really is imperative that we retain more of our locally grown and extremely able young people and that we attract more entrepreneurial young families to move in.
"This will not only increase the much-needed pool of talent available for local firms and boost local business start-up rates, it will also increase demand for public and private services, in many cases justifying their continued existence."
Mr Richardson welcomed the HIE survey findings and figures showing 11% of 16-24-year-olds in the Highlands and Islands are now in training, compared to 8% across Scotland as a whole.
But, he added: "Boosting the number of young people and families requires more. It requires continued investment to ensure that rural Highlands and Islands populations can participate in the modern world, enjoying the same essentials enjoyed by their urban counterparts.
"We must also protect the beating hearts of our rural communities, wherever possible preserving shops, post offices, leisure facilities, schools and the many facilities that our urban counterparts take for granted. Very importantly, we also need to be able to offer more permanent, full-time, year-round jobs."
Yesterday, HIE's director of regional development, Carroll Buxton, said: "Young people are vital to the future prosperity of the Highlands and Islands. Creating conditions that make the region attractive to them has always been challenging, and one of our key priorities.
"It is therefore very heartening to hear increasing numbers of young people appear to be feeling more positive about the region as a place to live, study and pursue rewarding careers."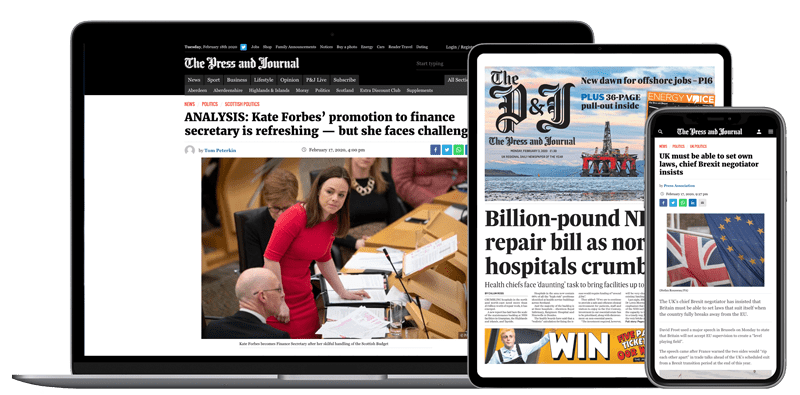 Help support quality local journalism … become a digital subscriber to The Press and Journal
For as little as £5.99 a month you can access all of our content, including Premium articles.
Subscribe