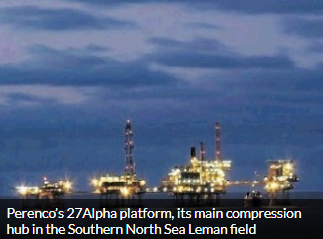 Anglo-French oil company Perenco is considering selling some of its southern North Sea gas fields.
The firm said today that it was "reviewing strategic options" for that part of the business, which "may or may not lead to any divestments or new partnerships".
Perenco's gas production in the North Sea stands at around 72,000 barrels of oil equivalent per day.