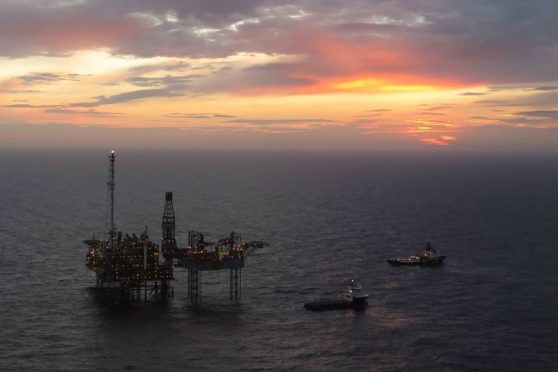 Work is still ongoing to restore full power to BP's ETAP platform in the North Sea, three weeks after a small fire caused the installation to be down-manned.
Around 65 workers remain on board the platform, 100 miles east of Aberdeen, without hot water or heating in their cabins, using a handful of communal showers.
BP said last night that "progress continues to be made" but did not give an estimate on how long the repair work would take.
The energy firm said its team has been planning and executing a "robust return to service programme" to reinstate full power, adding that the wellbeing of those on board remains its "number one priority".
Offshore workers paid nearly £2,000 extra a week to stay on platform after it caught fire
Workers remaining on ETAP are being given "hardship payments" of an extra £250 a day by their employers in recognition of the working conditions.