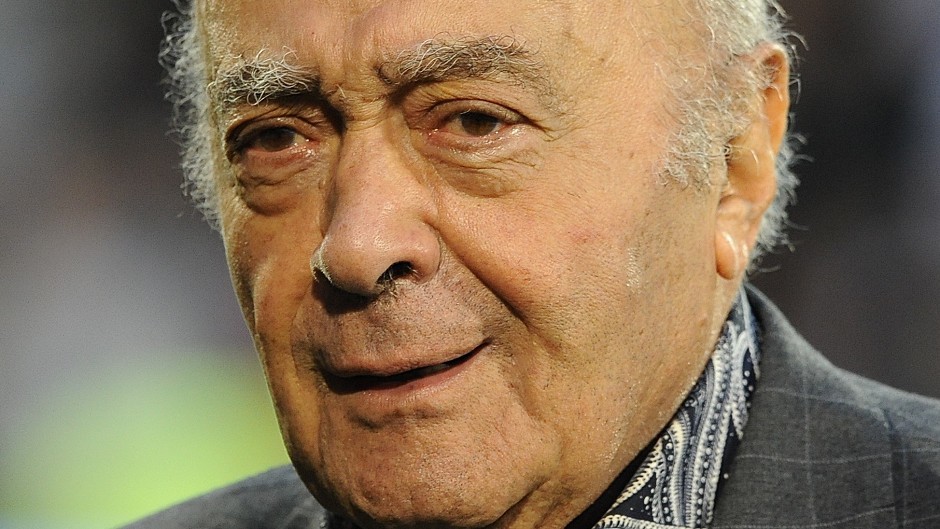 More than three years after it was destroyed by fire, work is to finally start on rebuilding a popular Sutherland visitor centre formerly owned by Mohammed Al Fayed.
The tycoon's "Harrods of the North" was destroyed in May 2013 – leading to 19 staff being made redundant.
When the billionaire visited what was left of the Falls of Shin visitor centre near Lairg he was said to be "absolutely devastated" by seeing the ruins.
But now work to replace the centre with a new £1.4m smaller facility will begin within weeks.
The Kyle of Sutherland Development Trust previously made a formal offer to Mr Fayed's Balnagown Estate to purchase the site.
The trust's development manager Helen Houston said the new building rising from the ashes would be a welcome sight for locals.
The contract is being carried out by William Gray Construction Ltd of Inverness.
"The Falls of Shin should be under way by the end of the month or beginning of September," she said.
"We are hoping that it will be open next Easter, all being well. It will be a smaller facility that's sustainable – creating about nine full and part time jobs."
North, West and Central Sutherland Linda Munro said the scheme had the potential to be "even better" than the one it was replacing.
"I think the trust have worked incredibly hard to bring this project together. They met with local businesses – because the council does not want any negative impact on existing businesses," she said.
"Only one person said there would a negative impact – so overall they have got an overwhelming 'thumbs up', including great support from the other hospitality businesses in the area.
"It is on an already well-known coach tour route – this is simply joining up the dots. It is certainly a comfort stop for tourists but I believe this is a much better version of before because it involves the local community more and the trust have done their homework."