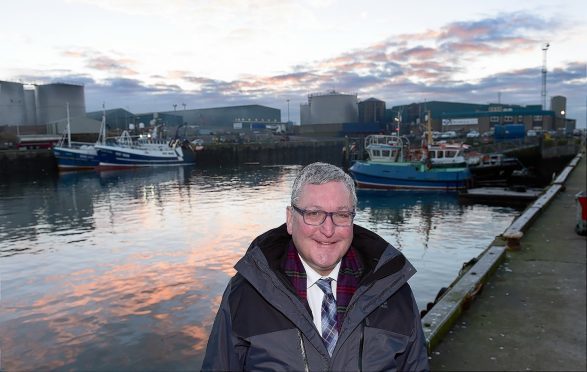 Fishing minister Fergus Ewing said last night he hoped an "evidence-based approach" to quota talks in Brussels would help land a good deal for the Scottish fleet.
Speaking after the first day of negotiations about catch limits for 2017, he insisted the best outcome for the industry in Scotland would soften the impact of an extension of the ban on discards – the wasteful practice of dumping fish back in the sea – from the start of 2017.
Mr Ewing, attending his first Fisheries Council as cabinet secretary for the rural economy and connectivity, added: "A lot of groundwork has been done.
"There have been workmanlike discussions and I've made a number of proposals to the (EU fisheries) commissioner, Karmenu Vella."
Much of Mr Ewing's time in Brussels will be focused on trying to avert the threat of so-called choke species – for which quota has been exhausted – filling fishers' nets.
But UK Fishing Minister George Eustice announced a major breakthrough in the problem at a Scottish industry gathering in Belgium's capital last night.
A quota which the UK recently received for Arctic cod – in return for recent blue whiting concessions to Norway – is to be used for swap deals with other countries in order to relieve the choke burden.
Following the announcement, Mr Ewing declared: "I am delighted 1,500 tonnes of this fish will be made available to tackle choke species pressures.
"This is a measure which I have been campaigning for over several months, and I am grateful that Mr Eustice agrees it is the right course to take."
The elephant in the room for the first end-of-year fish talks since the Brexit vote is the UK's looming withdrawal from the EU.
But there was no sign yesterday of other EU member states or the European Commission treating the UK's fisheries negotiating team, led by Mr Eustice, any differently.
Mr Ewing said: "All our arguments are based on sound science. Hopefully, this evidence-based approach will deliver the best deal possible for Scottish fishermen."
Mr Eustice added that the talks felt no different to the three previous December Councils he had attended in his UK role.
Earlier, he told the travelling Scottish contingent their prospects for next year were "looking quite favourable". "
And he added: "As we leave the EU, we still fully intend to fish sustainably and try to make the discard ban work."