The threat of strike action at drinks giant Diageo has been lifted after union members accepted a compromise plan in a dispute over pensions.
Yesterday, the Unite union said 89% of its members had voted to accept a proposal negotiated with the company in talks at the conciliation service ACAS.
Their decision follows a similar outcome in a ballot of GMB union members at Diageo at the end of last year.
The company, which runs 29 distilleries and two bottling plants in Scotland, said it would now move into formal consultation on the proposal before deciding whether to implement it.
Unite and GMB members voted in favour of strike action in November over Diageo's planned changes to its final-salary pension scheme.  The Unite membership, which totals around 750 at the company, again rejected its proposal in December when it was accepted by GMB members.
Unite regional officer Pat McIlvogue said: "Following the split vote on the pension proposal, we took the necessary steps to safeguard our members' position, and used our strong union democracy to consult with members. That process has led us to this overwhelming vote to accept.
"We are now focused on the future. Unite has been given a mandate by our workplace representatives to negotiate with the company on new collective bargaining structures to deal with our members' future concerns and we will be looking to discuss that with the company as soon as possible."
A spokeswoman for Diageo said the company was proud of its employees' pay an benefits and committed to providing "competitive and sustainable pensions."
She added: "For over a year now we have been in extensive talks with employees in the UK with regard to the future of the final salary pension scheme.
"In December we agreed a highly competitive proposal, negotiated with the GMB and Unite trade unions at ACAS and this proposal has now been accepted by the members of both trade unions.
"We are pleased by this result as it moves us closer to a fair, secure and sustainable outcome for all colleagues. We will now move into formal consultation on this proposal before deciding whether to implement it."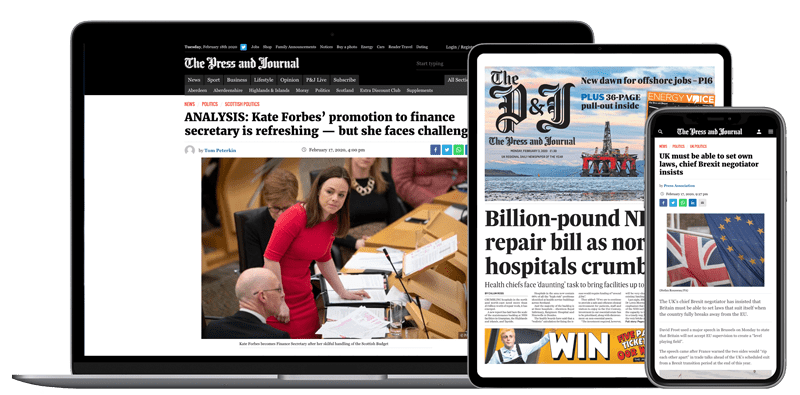 Help support quality local journalism … become a digital subscriber to The Press and Journal
For as little as £5.99 a month you can access all of our content, including Premium articles.
Subscribe