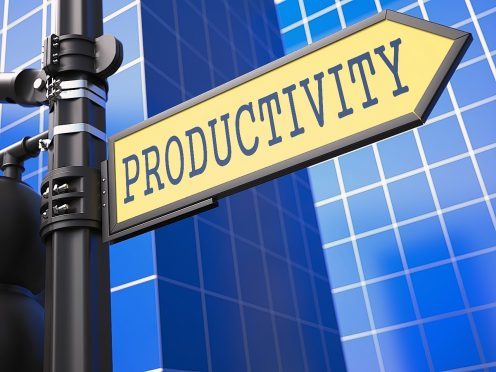 Closing major productivity gaps between different parts of Scotland could help to unlock up to £25billion of economic growth over the next decade, according to a leading business group.
CBI Scotland's new Pursuing Prosperity report cites research findings showing the most economically efficient local authority areas – Aberdeen and Aberdeen – 50% more productive than bottom-of-the-heap Shetland.
The difference between the north-east and Scotland's least productive areas is the largest anywhere across the UK, the report says, although its figures are from 2014 and before the oil slump.
Aberdeen city and shire's productivity rate in gross value added (GVA) terms – a measure of economic output – came in at more than £36 per hour. By contrast, Shetland's was less than £25.
The Highland, Orkney and the Western Isles council areas all had a GVA per hour rate of less than £28, while Moray and Argyll & Bute were closer to £30.
CBI Scotland's report says: "There are significant differences in productivity between regions that need to be addressed.
"Understanding what drives these intra-regional and intra-national variations in productivity is crucial to unlocking growth, wealth creation and job opportunities across Scotland."
The report says Scotland's productivity performance has fared better than the UK as a whole over the past decade.
But this historical gap has "narrowed significantly" to the point where Scottish productivity levels are now about the same as the UK average, it adds.
And the figures for both sides of the border "fall behind on international comparisons," it says, adding: "The Scottish parliament's new revenue raising powers and the challenges facing the Scottish economy make boosting productivity even more important for future prosperity.
"Supporting private sector growth in Scotland will be essential."
CBI Scotland says tackling disparities and unlocking growth across Scotland's regions will grow the economy by as much as 15%.
It identifies four "drivers of regional productivity difference": educational achievement and skills training; transport and connectivity; management practices and innovation; and exporting.
And it calls for the establishment of a "business-led productivity taskforce", bringing together representatives from government and the private sector to focus on driving growth.
Speaking on the eve of the report's launch, CBI Scotland director Hugh Aitken said: "Against a backdrop of EU negotiations and new revenue raising powers for the Scottish parliament, there has never been a more important time to focus on improving productivity across Scotland.
"If we're serious about generating sustainable, inclusive growth, then unlocking regional productivity must be a priority. Too many regions are being left behind."