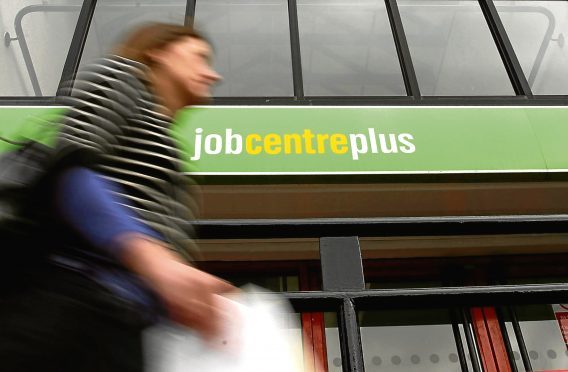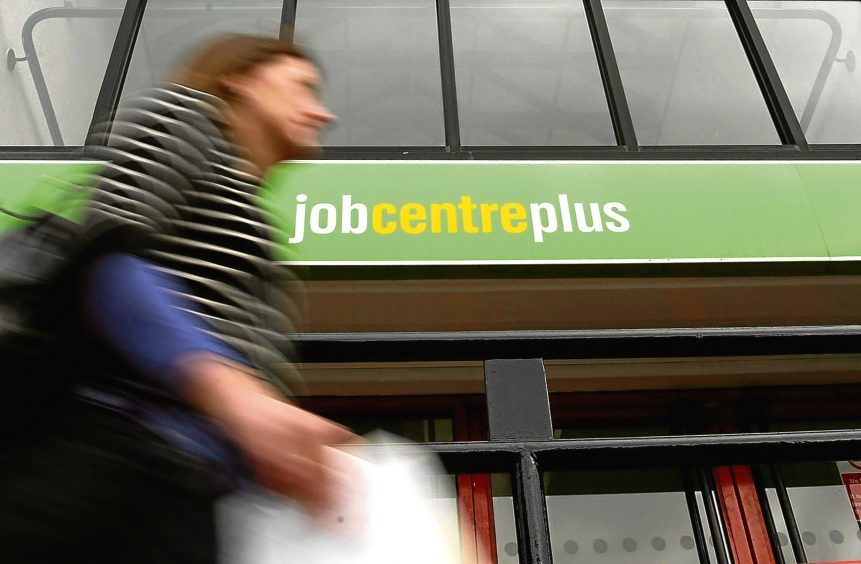 The number of people in Scotland without a job fell by 7,000 in the three months to July.
The unemployment rate fell by 0.3% from the previous quarter to reach 3.8% – below the UK figure of 4.3%.
Those in work rose by 60,000 to 2,587,000, according to the Office for National Statistics (ONS).
And wages in the period were 2.1% higher than a year earlier.
In Aberdeen claimant count figures showed 3,555 people were receiving jobseekers allowance – 2% lower than this time last year.
Of these 585 were aged between 18 and 24, which was down 5% on last year.
In Aberdeenshire, the figures show 2,290 people were claiming jobseekers allowance and universal credit who are searching for work. This is a reduction of 10% compared to this time last year. Of those 480 were aged under 24, a reduction of 9% on this time last year.
Kirsty Jarman, partnership manager at the Department for Work and Pensions (DoWP), said a lot was being done in the north-east to help people back into work.
A Christmas jobs fair will be held on Wednesday, October 18, at the Town House. So far 24 employers have confirmed their attendance, covering a range of sectors. Ms Jarman said: "This is in partnership with Aberdeen City Council, working with their Progress Through Positive Partnerships Project. This is a £2.2million project; the European Structural Fund is contributing £800,000 (40%) of the projecting funding and will provide support and tailored assistance to develop employment and vocational skills for 4,000 city residents facing multiple barriers to employment. We work closely with the project to identify potential participants and encourage them to take up this opportunity."
Faye Armitstead, work coach manager for the DoWP in Inverness, said: "Employment in Scotland and the UK has reached a record high. In the Highlands we have 2.2%.
"A strong summer season with a noticeable increase in visitors across the Highlands has had a positive impact on employment.
"With lots of retailers now recruiting for the festive period, we hope this trend will continue."
Scottish Secretary David Mundell said: "It is very encouraging that Scotland's employment has reached a record high and that unemployment remains at a historic low. More people in work means more money in people's pockets and that's good news. However, we cannot afford to be complacent. With Scotland's overall economic performance continuing to lag behind that of the UK, it is imperative that our two governments work together."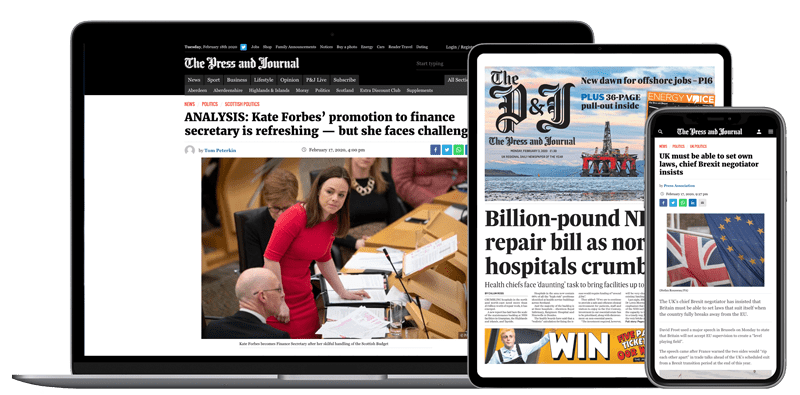 Help support quality local journalism … become a digital subscriber to The Press and Journal
For as little as £5.99 a month you can access all of our content, including Premium articles.
Subscribe