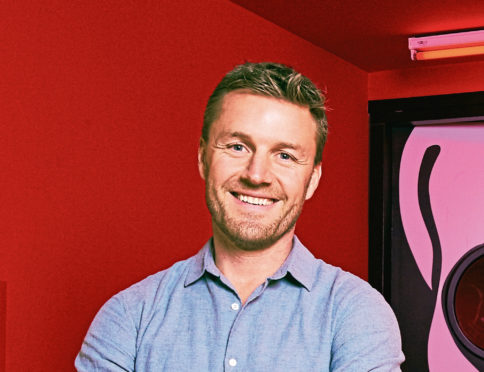 CEO and founder of The Student Hotel Charlie MacGregor has been announced as one of the speakers at an annual business conference.
The hotel and hospitality entrepreneur is travelling to Gleneagles for Entrepreneurial Scotland's (ES) event to share the secrets behind his rise to success and how he aims to extend his reach overseas.
It was relocating to the Netherlands 14 years ago that sparked Mr MacGregor's vision to create a better space and experience for students, having been left dissatisfied by the standard at which they were treated in the area.
He quickly set out to replicate the UK model of student housing in order to provide a more positive and safe environment for them, and launched the first Student Hotel project in Rotterdam, in 2012.
From there, his portfolio has expanded to include 25 Student Hotels across 11 locations.
But it was not without strain that the company has reached where it is today.
Mr MacGregor said: "I wanted to serve the students better than they were being served. In Rotterdam, I had a blank piece of paper that I could do anything with but it was trying to explain something that does not exist – my vision of quality accommodation – to others that was the issue.
"But I knew what we had to create and we did just that."
Next month's event will build on the 2018 Global Mindset theme, focusing on key issues for high growth organisations in Scotland.
Mr MacGregor is to be one of several impressive business leaders in the line-up, who will share their stories to the hundreds of budding business tycoons expected to attend.
He said: "I'll be speaking of how the company has reached where it is today, and how we tackled the challenges that faced us along the way.
"I can only tell from my personal experiences and advise going from what I've been through myself.
"Hopefully, I can add to the buzzing atmosphere that the event should generate."
The audience will also hear about the company's growth plans.
"We're looking to go from our current figure of 25 Student Hotels to 60 in the next five to seven years," he added.