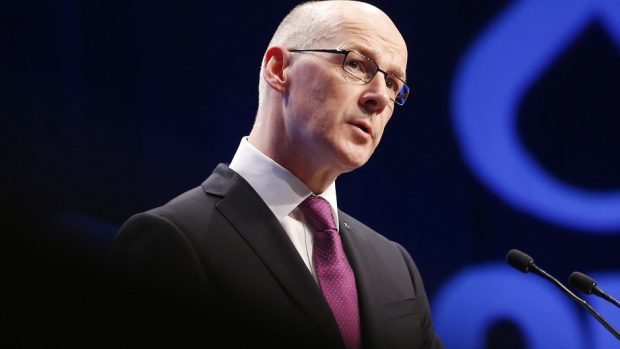 The Scottish Government will try to boost overseas exports by more than tripling the number of advisors who can assist businesses.
Total Scottish exports, including sales to other parts of the UK, have increased in recent years, but the government is keen to exploit emerging international markets.
Scotland had been on track to increase the value of its overseas exports by 50% between 2010 and 2017, but a disappointing 2014 has left Holyrood scrambling to make up ground.
Overall, £27.5billion worth of goods and services were exported beyond the UK in 2014, up 17.3% on 2010 levels, but down 3.2% on 2013.
Scottish businesses have not been helped by the strength of the pound against the euro, while political volatility in some markets led to a 7% drop in sales of whisky, one of the country's strongest performers, in 2014.
In its new global trade strategy for 2016-2021, published yesterday, the government said the dip in 2014 and "continued global economic uncertainty" had convinced it to cast a wider net.
Strong trading within other parts of the UK, the European Union and the US has been the main reason for the increase in export value since 2010.
By contrast, growth in exports to China, India and the Middle East has been relatively slow and the government wants to reverse that trend by ramping up advisor numbers to 17 from five.
That's not to say the government will take its eye off traditional markets. It has committed £3.5million to establishing three new innovation and investment centres in London, Brussels and Dublin this year and next.
The report also said more small- to medium-sized enterprises (SMEs) need to start exporting, though just last week the Scottish Parliament Information Centre published figures showing the value of SME exports rose 59% to £12.4billion between 2006 and 2014.
As a proportion of total Scottish exports, SMEs rose from 40.5% to 45% over the same time period, but the government thinks they can do even more.
Unveiling the report, Deputy First Minister John Swinney said yesterday that the strategy "aims to help more Scottish businesses sell more goods and services to more markets, while helping existing investors to develop and grow in Scotland".
Mr Swinney added: "Working across government and with partners, we will take the strengths of Scotland's economy to the rest of the world to grow export markets and attract new international capital investment."
Paul Lewis, managing director of Scottish Development International, said: "International trade and investment is crucial to growing businesses and to developing our economy, bringing with it increased productivity, expanded horizons and exciting new partnerships.
"This strategy will help us extend the real benefits of international trade to more businesses operating in more markets while also building on Scotland's reputation as a leading location for international investment."