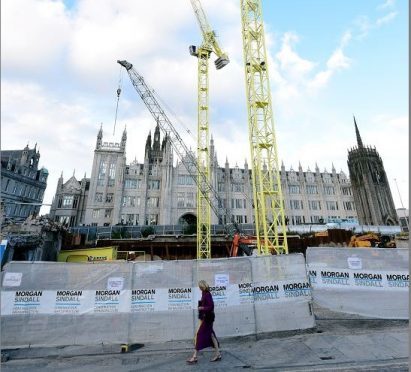 The fund management arm of insurance giant Aviva has temporarily halted withdrawals by investors from its £1.8billion UK property trust, whose portfolio includes Aberdeen Business Park.
In a statement, Aviva Investors, which is a development partner for the Marischal Square project in Aberdeen, blamed the decision on "challenging market conditions in light of investor sentiment regarding the EU referendum".
The announcement came just one day after Standard Life suspended dealing in its £2.9billion UK property fund.
It is thought that the number of backers asking for their investments in the two funds to be redeemed had soared due to fears over a post-Brexit property crash.
Aviva Investors said the surge in requests for withdrawals from its property trust had "resulted in a lack of immediate liquidity", meaning it was in danger of running out of cash with which to pay people back.
Yesterday's announcement means demands to buy, sell, transfer or switch units within the trust will not be carried out "until further notice".
"We have acted to safeguard the interests of all our investors by suspending dealing in the trust," the statement read.
Laith Khalaf, senior analyst at City firm Hargreaves Lansdown, said more investment firms would likely follow in the footsteps of Aviva Investors and Standard Life.
Mr Khalaf said: "The dominos are starting to fall in the UK commercial property market, as yet another fund locks its doors on the back of outflows precipitated by the Brexit vote. It's probably only a matter of time before we see other funds follow suit."
A spokesman for Aviva Investors said the suspension would have no impact on Marischal Square development, which is not linked to the property fund in question.
He also said Aviva Investors currently has "no plans to sell" Aberdeen Business Park, which is in the portfolio.
Aviva shares fell 3.9% to £3.75.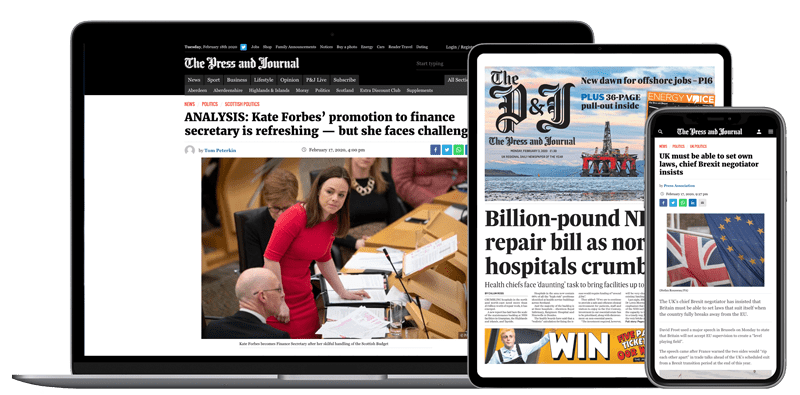 Help support quality local journalism … become a digital subscriber to The Press and Journal
For as little as £5.99 a month you can access all of our content, including Premium articles.
Subscribe