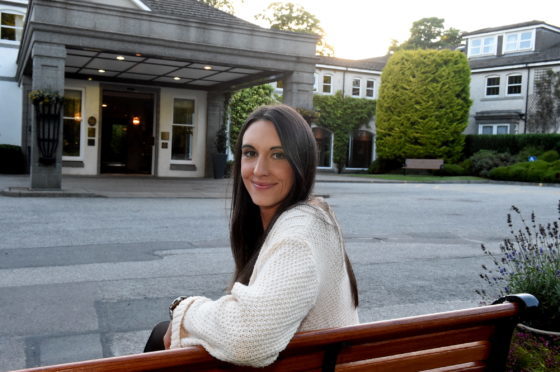 North-east landmarks are to be lit up in pink and blue in solidarity with women who have lost a child.
Tomorrow marks the start of national Baby Loss Awareness Week (BLAW), with events planned across the country in support of those who have miscarried or suffered a stillbirth.
In Aberdeen, representatives from Miscarriage Information Support Service (Miss) and stillbirth and neonatal death charity Sands will be at the rotunda entrance of the hospital to offer advice.
And throughout the week, several buildings, including Marischal College, His Majesty's Theatre and The Robert Gordon University, will be lit up.
The initiative is stretching across the whole country with participants also including River Church in Banff, the Ness Bridge and Lerwick Town Hall.
Abi Clarke, chairwoman of Miss, said: "This is the second year we've had people from across Aberdeen getting involved.
"I think it is something that people really appreciate – it's a way to show them that we are thinking of those who have lost children."
Next Monday, a special one-hour remembrance service will be held at Rubislaw Church from 6.45pm, as well as other locations around the globe.
Mrs Clarke said: "It will be really informal and it's open to anybody as it's not a religious service.
"We'll have a chat and a coffee and then the minister will give a short service.
"It will end with a wave of light, where we will turn out the lights then everyone will light a candle and take a moment to think about their loved ones."
Models start work on confidence-boosting Aberdeen fashion show
In addition, work is well underway on a confidence-boosting fashion show for women who have lost a child.
The Miss event, which includes a drinks reception and two-course meal, will be held at The Marcliffe Hotel and Spa on November 16.
Tickets cost £50 and can be purchased by emailing miscarriageinfosuppservice@gmail.com