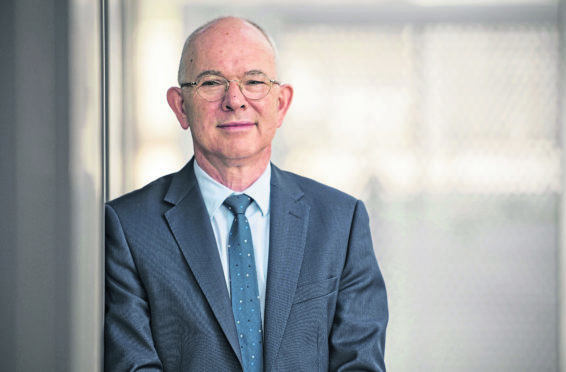 The research of Aberdeen universities could be hit hard by a potential no-deal Brexit, say experts.
University and college leaders have warned revolutionary cancer treatments and anti-climate change technology are among UK-led research that would be "compromised" if it came to pass.
Groups representing more than 150 higher education centres across the UK have written to MPs expressing concern that leaving the EU without a deal could lead to "an academic, cultural and scientific setback from which it would take decades to recover".
It comes as the Russell Group of leading universities revealed that the number of EU students enrolling in the leading UK institutions in the 2018-19 academic year fell 3% from the previous year.
The fall, created by a decline in the number of postgraduate students, followed an increase in each of the five previous academic years.
The letter, signed by the heads of Universities UK, the Russell Group, Guild HE, Million Plus and University Alliance, warns that 50,000 staff and 130,000 students from EU states are facing "significant uncertainty about their futures".
Professor George Boyne, principal of Aberdeen University, echoed this sentiment.
The university, Scotland's third oldest, could be hit particularly badly because a quarter of its undergraduates and academics currently come from the EU.
He said: "My fear would be that we are unable to recruit as many European students and that we'll find it difficult to continue to recruit as many European staff — or worst of all, that we start losing the excellent European staff we have, who are doing great research, great teaching, and contributing to the city, the economy, and higher education in Scotland.
"We are working with the Scottish Government to see what arrangements can be put in place across the sector to protect European student recruitment post Brexit, should it happen."
Professor Dame Janet Beer, the president of Universities UK, warned that "world-leading academics and researchers" may quit the UK for countries with access to EU funding programmes – or avoid coming here – without reassurances about replacing cash streams.
She said: "We are home to one of the best research systems in the world, attractive to stellar academics, top students and global partnerships, and we must not let this be compromised by a no-deal Brexit.
"Time is running out to make decisions on issues which will ultimately affect the country and society as a whole."
In the letter, the academics say an industry that contributes more than £21 billion to the UK's GDP every year would be badly hit by a no-deal Brexit.
It added: "Vital research links will be compromised, from new cancer treatments to technologies combating climate change.
"The valuable exchange of students, staff and knowledge would be seriously damaged.
"And we share the concerns of business about the impact of no deal on everything from supply chains to security and travel.
"It is no exaggeration to suggest that this would be an academic, cultural and scientific setback from which it would take decades to recover."
Data from the Russell Group showed that while the number of EU students starting in undergraduate courses increased by 1% year-on-year for 2018-19, the number starting taught postgraduate courses fell by 5%, having risen 4% the previous year.
Those starting postgraduate research courses – including PhDs – fell by 9%, the same as in 2017-18, according to data collected by the Russell Group in December.
Dr Hollie Chandler, the Russell Group's senior policy analyst, said: "It's fair to assume that uncertainty over Brexit and the UK's future relationship with Europe could be a significant factor.
"The drop in postgraduate research courses is especially troubling – these students contribute directly to the UK's research capacity.
"If we leave the EU without a deal, the uncertainty felt by prospective European students will only get worse."