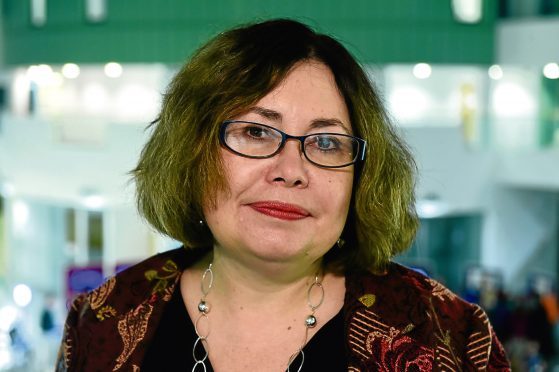 In cyberspace, everybody can hear you scream.
But now, the torrent of abuse which has proliferated on Twitter and Facebook seems to be seeping into public life in Britain, whether in politics, the media or sport.
In recent days, Conservative MP Anna Soubry has been branded a "Nazi" and manhandled by Brexit supporters during and after a TV interview at Westminster.
Scottish football referee, John Beaton, required police protection and received death threats after officiating at the most recent Old Firm tussle at Ibrox.
And outspoken football pundit, Chris Sutton, was also targeted online, with threats made to his life,  while former Aberdeen player Ryan Jack – who transferred to Rangers – was abused by other customers in a Granite City bar last weekend.
The trend towards confrontation and clamour has been condemned by many in both spheres, with politicians from all parties denouncing the fashion in which Ms Soubry was treated, while football luminaries – such as Hibernian and Rangers managers Neil Lennon and Steven Gerrard have insisted referees should not be forced to tolerate the level of vitriol which has been evident in recent months.
However, a leading expert in social media warned yesterday that there were no easy solutions to the problem.
Professor Sarah Pedersen, of the Robert Gordon University in Aberdeen, said: "There is a continual and growing blurring between 'virtual' and 'real' life, which means that behaviour that was initially restricted to online is becoming more visible in everyday encounters.
"People receive praise and support for showing aggression online – in tweets or rants on Facebook or YouTube. Therefore, we should not be surprised when they seek to replicate the same behaviour in the real world and receive praise for this. Indeed, for every tweet decrying the attacks on Anna Soubry, there were other Twitter users celebrating such behaviour.
"Women come in for particular abuse and we should all be worried.
"It's clear that one of the key things putting women off becoming involved in public life – whether at a local or national level – is concerns about their safety and that of their family.
"We know that female politicians and their constituency offices receive threats of physical violence, rape and even murder every day, and that they have invested in safe rooms and extra security as a consequence.
"The murder of Jo Cox (in 2016) showed that these threats can have real consequences. The volume of abuse is horrific, and it gets worse if you factor in race – an Amnesty International report after the general election of 2017 showed that (Labour MP) Diane Abbott received almost half of the abuse sent to female politicians on Twitter.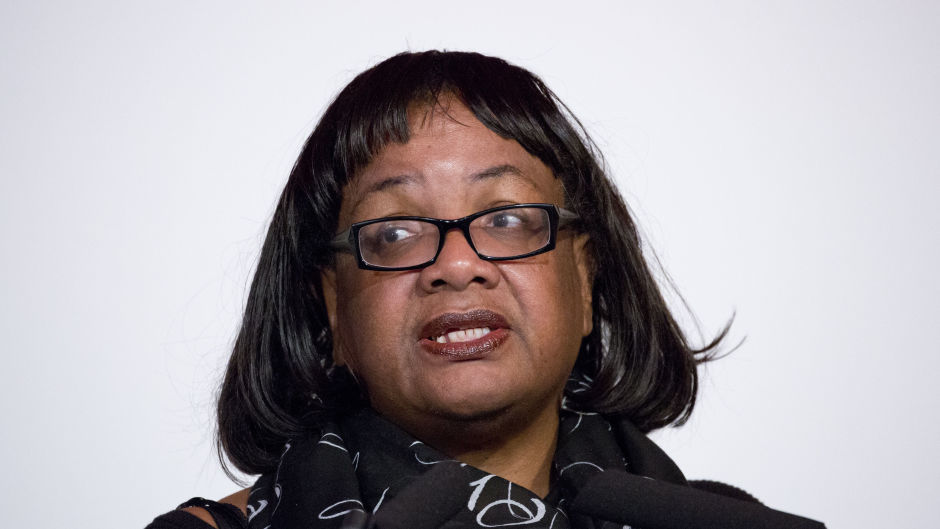 "If we want equality of opportunity in politics, we have to show women they will be safe. Yes, they need to be ready for robust debate and for people disagreeing with them – but they also need to feel they are able to walk the streets of Westminster without fearing for their safety."
This focus on raucous tribalism, whether on the back benches or the terraces, has been echoed in other areas.
Former BBC broadcaster Eleanor Bradford said yesterday she also believed the impact of Twitter and other communication tools had been instrumental in lowering the tone of debate between opponents.
She added: "When I was at the BBC, we saw a big rise in personal abuse which went hand-in-hand with the rise of social media.
"Anyone who is on-screen now has to accept this as part of the job, whereas you would only get the occasional hate letter once or twice a year before that.
"The problem with social media is that it fosters an atmosphere which is increasingly rude and hostile, and users forget there is a human being behind the social media account.  When I responded to some particularly nasty messages once, the author of the abuse seemed surprised.  He said it was 'just a bit of banter'.
"The danger is that we put genuine people off being in the public eye and only egomaniacs are prepared to put up with the constant abuse.
"Research has also shown that women are more likely to be the targets. You have to have a very thick skin if you are in the public eye at all these days and it is extremely worrying if online attacks are now translating into physical attacks."
Prof Pedersen believes that much of the blame lies at the door of the leading social media companies, and said they need to be held to account.
"The giants such as Twitter need to be held much more to account through regulation, in the way that newspapers or broadcasters are," she said.
"At present, they can present themselves as passive hosts rather than active publishers of content and therefore are not held accountable for material published on their sites, as long as they remove it if there is a complaint."