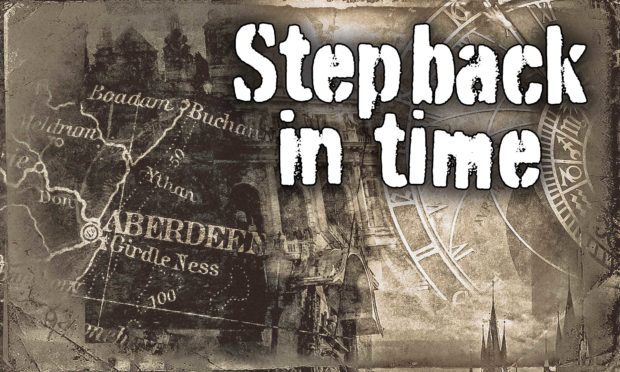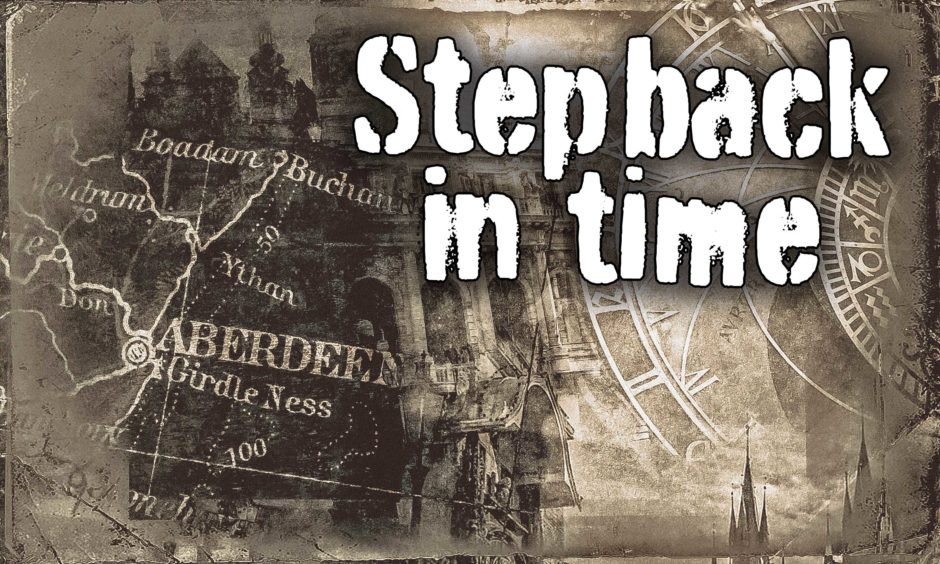 Taking a walk through Old Aberdeen is like taking a journey back in time… you can feel the weight of history pressing from all sides.
From the ancient Chanonry to the soaring spires of both King's College and St Machar's Cathedral this is a very special part of the Granite City and a reminder of its long and illustrious past. Here, we have selected some images to give that sense of how things used to be.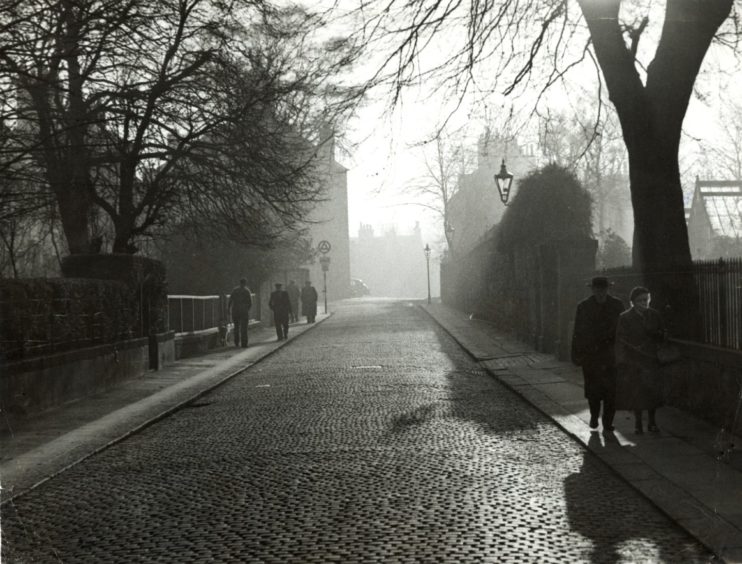 The low winter sun filters through early morning winter haze, casting long shadows and making the cobbled road gleam in this atmospheric moment in time on the Chanonry in 1955. You can almost smell the smoke of coal fires, taking the chill off the morning.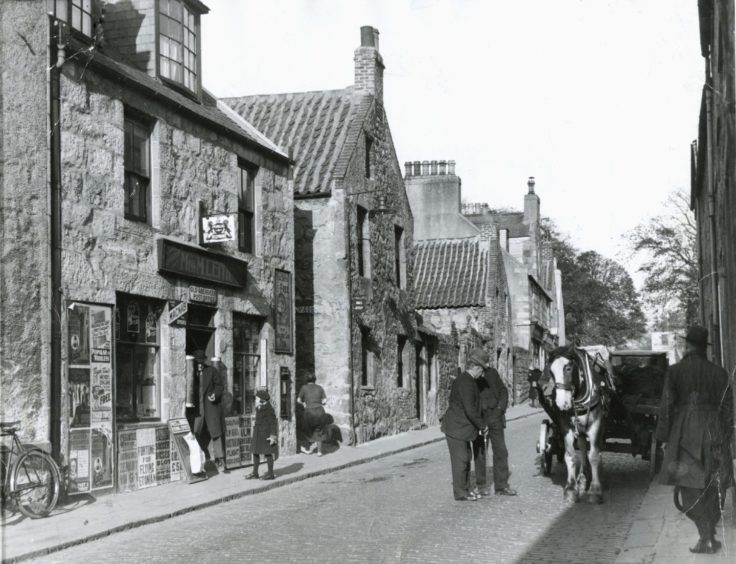 The High Street of Aberdeen was a bustling place in its heyday – and at its heart was the Post Office, as can be seen in this photograph taken during the 1940s.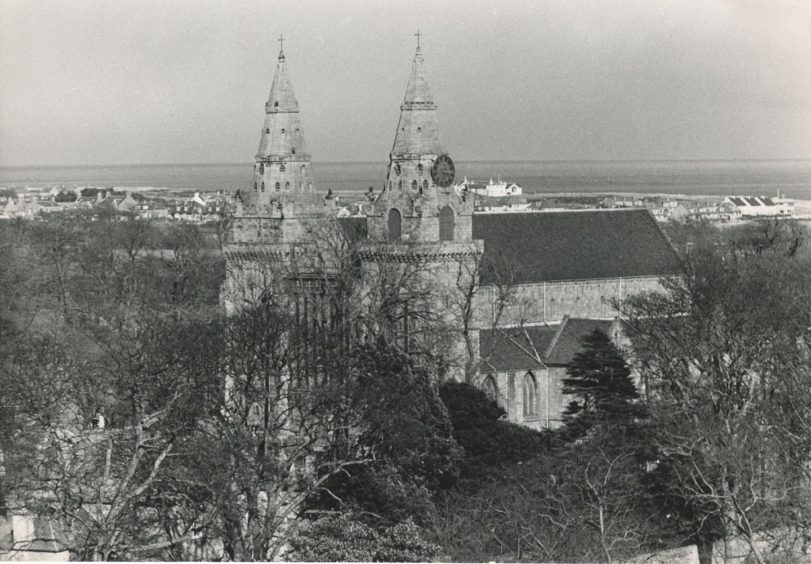 A place of worship since 580AD, legend has it that St Machar founded his church on this spot as the River Don was shaped like a bishop's crook. As beautiful as it is sacred, St Machar's Cathedral has a special place in the heart of Aberdeen. This photo, from 1976, shows how its spires are central to the landscape of the Granite City.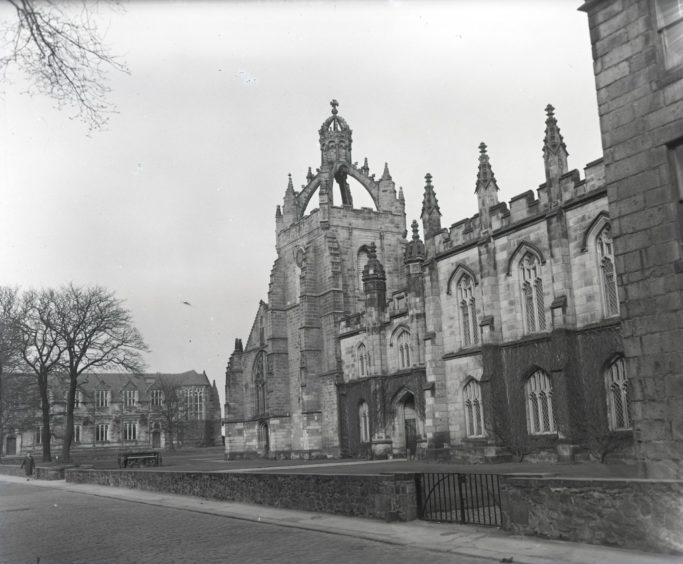 King's College, pictured here in 1964, was built to house the University, founded by Bishop Elphinstone under a Papal Bull issued by Pope Alexander VI in 1495. Generations of students have passed through its hallowed halls and dreaming spires.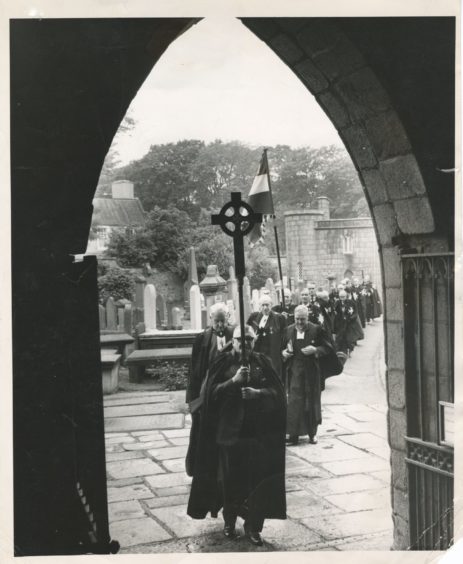 The doorway of St Machar Cathedral makes an impressive frame for the procession of the Priory of the Most Venerable Order of St John of Jerusalem in 1970. St John's is still active today dedicated to helping people in need, with a particular emphasis on health and caring.