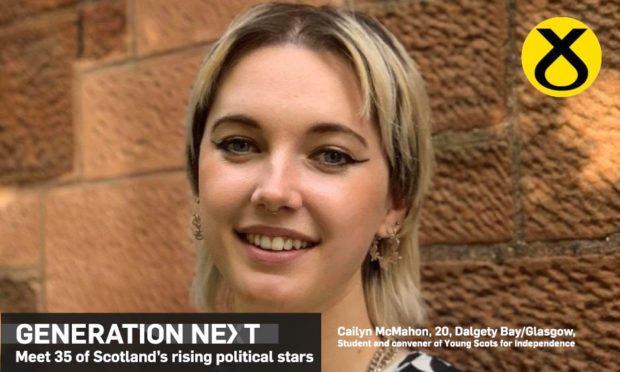 Cailyn McMahon did not know the meaning of the word referendum in 2014, but few would bet against her playing a key role in Scotland's next one.

Of course, her initial confusion in the run-up to the previous plebiscite was understandable, given that she was only 14 and had just moved to Scotland from the democracy-denying emirate of Dubai.
Ms McMahon's father was Scottish, and her mother was German, but they had both grown up in South Africa, as did their daughter until the family moved to the Middle East when she was seven.
They relocated again, from Dubai to Dalgety Bay, in the summer of 2014, during the frenetic final weeks of the debate that was to determine Scotland's future.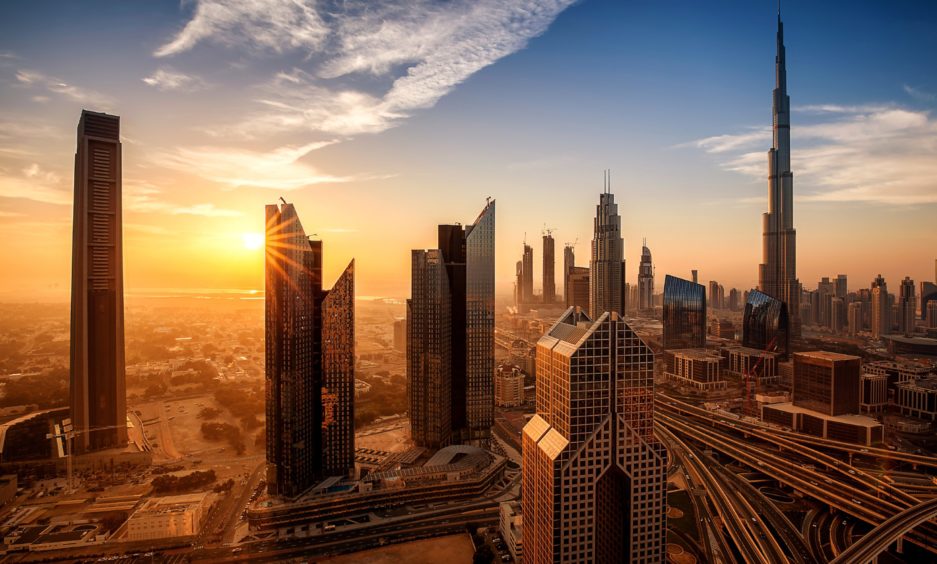 It was an eye-opening experience for the newly-enrolled Inverkeithing High School pupil, and one that would have a profound effect.
"That was 100% what got me involved, especially coming from Dubai, where it is obviously not a democracy – I'd never seen an election," she said.
"I remember actually being 14 and having to Google what a referendum was.
"Because the voting age was lowered for the first time, and everyone was talking about it at school, I assumed everyone in Scotland was really political and had a really sound knowledge of the political world.
"So, I was like, 'right, well, I better do my research'. And fast-forward a couple of months and I was determined I was going to join the SNP as soon as I could."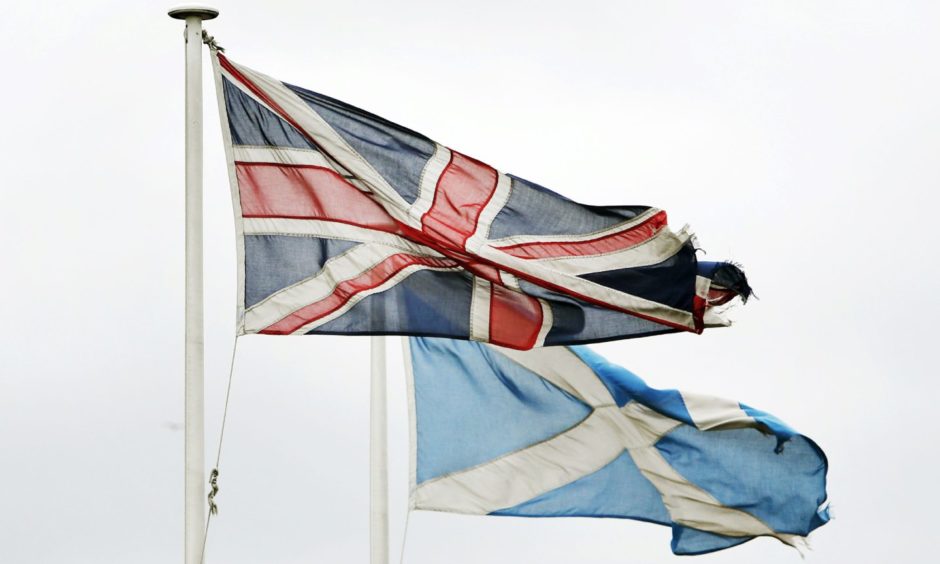 Although she was still to come to terms with the constitutional complexities of her new homeland, Ms McMahon had developed an inquisitive mind long before she arrived.
"I obviously wasn't overtly political but I was quite socially aware, just because obviously in Dubai women's rights aren't particularly fantastic," she said.
"So I was very switched on to that kind of thing, questioning why I wasn't allowed to be involved in certain things growing up, and being in that really, really hostile environment, I definitely question a lot more.
"And because I grew up in so many different cultures, and within that I've had a lot of opportunity to travel, I volunteered in places like India, just being exposed to so many different cultures and especially the differences in privilege in the countries I've lived in, it really did politicise me."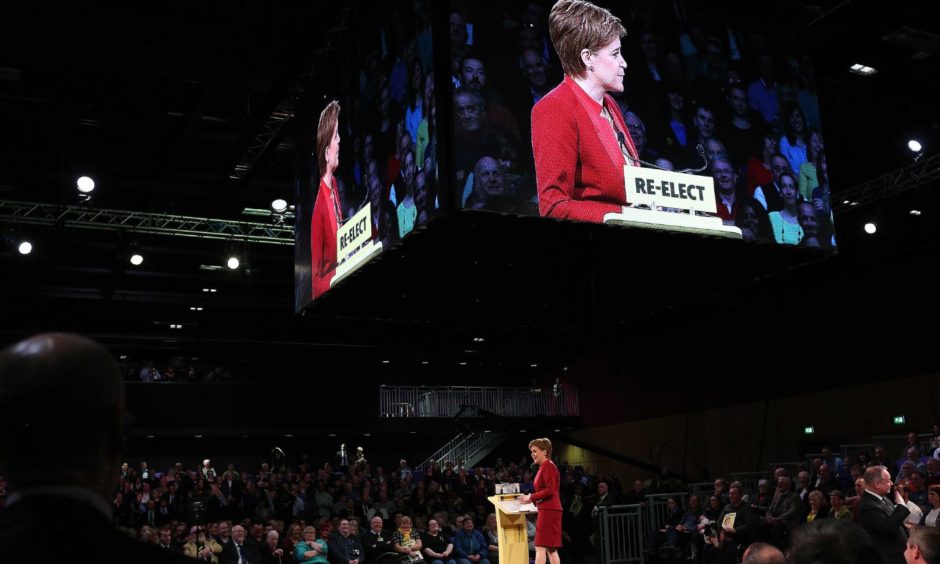 Ms McMahon joined the SNP in 2015, while she was still at school, but when she attended branch meetings, she found she "wasn't just the only person under 35, but may well have been the only person under 55 or 65".
In October of 2016, however, she went to her first party conference in Glasgow, approached the Young Scots for Independence (YSI) stand, and asked how she could get involved.
Since then, she has served on the YSI's executive committee for four years, first as Mid Scotland and Fife regional convener, then as national equalities officer, next as national women's officer, and now as national convener.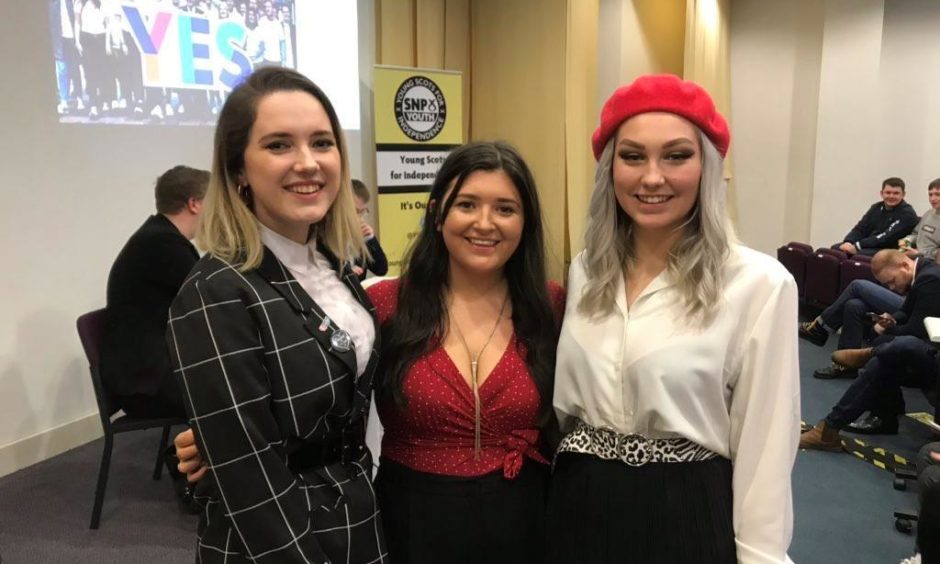 "When I first got involved there were maybe five or six active women in the whole organisation," she said.
"I stood as YSI women's officer and YSI equalities officer in separate years, and really made it my goal to try to encourage more women to get involved in politics, especially the SNP and the independence movement.
"We're now in the position that, when I got elected convener, having supported so many other young women over the last few years, we actually now have a female-majority national executive committee, and a lot more women involved.
"It's probably one of my personal achievements anyway."
Support for Clara Ponsati
With 15,000 members, the YSI is larger than some national political parties, and being on its executive is a position of prominence.
In 2018, two years after attending her first SNP conference, Ms McMahon returned to address thousands of delegates and successfully urge them to call for support for Clara Ponsati as the Catalan politician and St Andrews University academic fought a legal battle over extradition to Spain.
A vote for @CailynMcMahon is a vote for a record of championing equalities & plans to further strengthen #YSI20 Best of luck, you're an inspiration & would make an outstanding National Convener of @YSINational✊🏽🎗 pic.twitter.com/BJL6ftvhDx

— Aamer Anwar🎗✊🏽#BlackLivesMatter (@AamerAnwar) February 15, 2020
The Glasgow University politics and social public policy student shared a stage that day with Professor Ponsati's lawyer, Aamer Anwar, who was rector of Glasgow University.
A young, intelligent woman who would give any seasoned politician a run for their money."
Mr Anwar said: "Cailyn is a rising star to watch. For someone so young she is a passionate and principled campaigner who isn't fazed by speaking to a conference full of several thousand, as she did over the Professor Clara Ponsati case.
"Cailyn's sense of humour and enthusiasm infects everyone around her and is exactly what political parties should have more of.
"A young, intelligent woman who would give any seasoned politician a run for their money."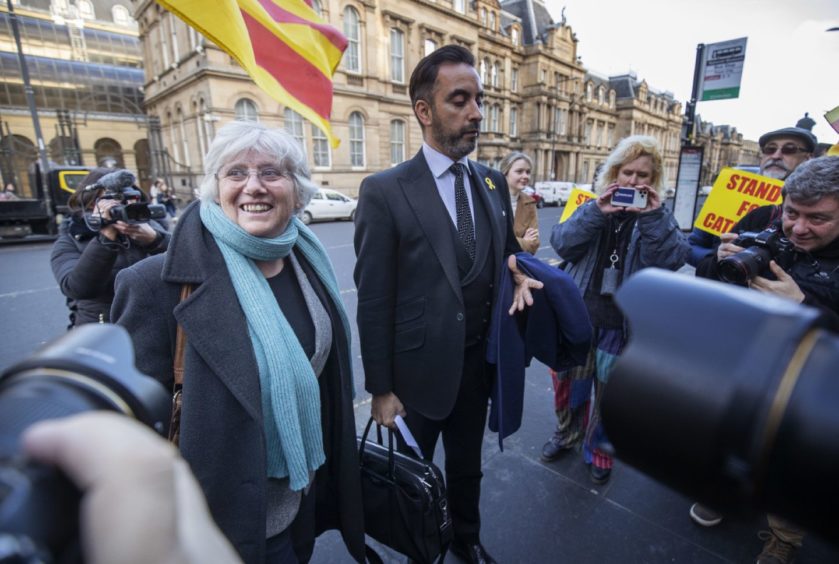 Ms McMahon, who has just started her third year at university, admitted she could see herself standing for election before long.
"Yeah, absolutely, I think it is so important that a parliament represents and reflects every part of society, and I actually think it's extremely important that there are young people at all levels of government, whether that be local government or that be nationally," she said.
"I'm not going for selection to parliament next year, but I'm considering local government in 2022, just because I do think the range of voices, especially being an immigrant in Scotland, I think there are a lot of different perspectives we're missing out on in our parliaments, and I'd love to champion that voice especially."
---