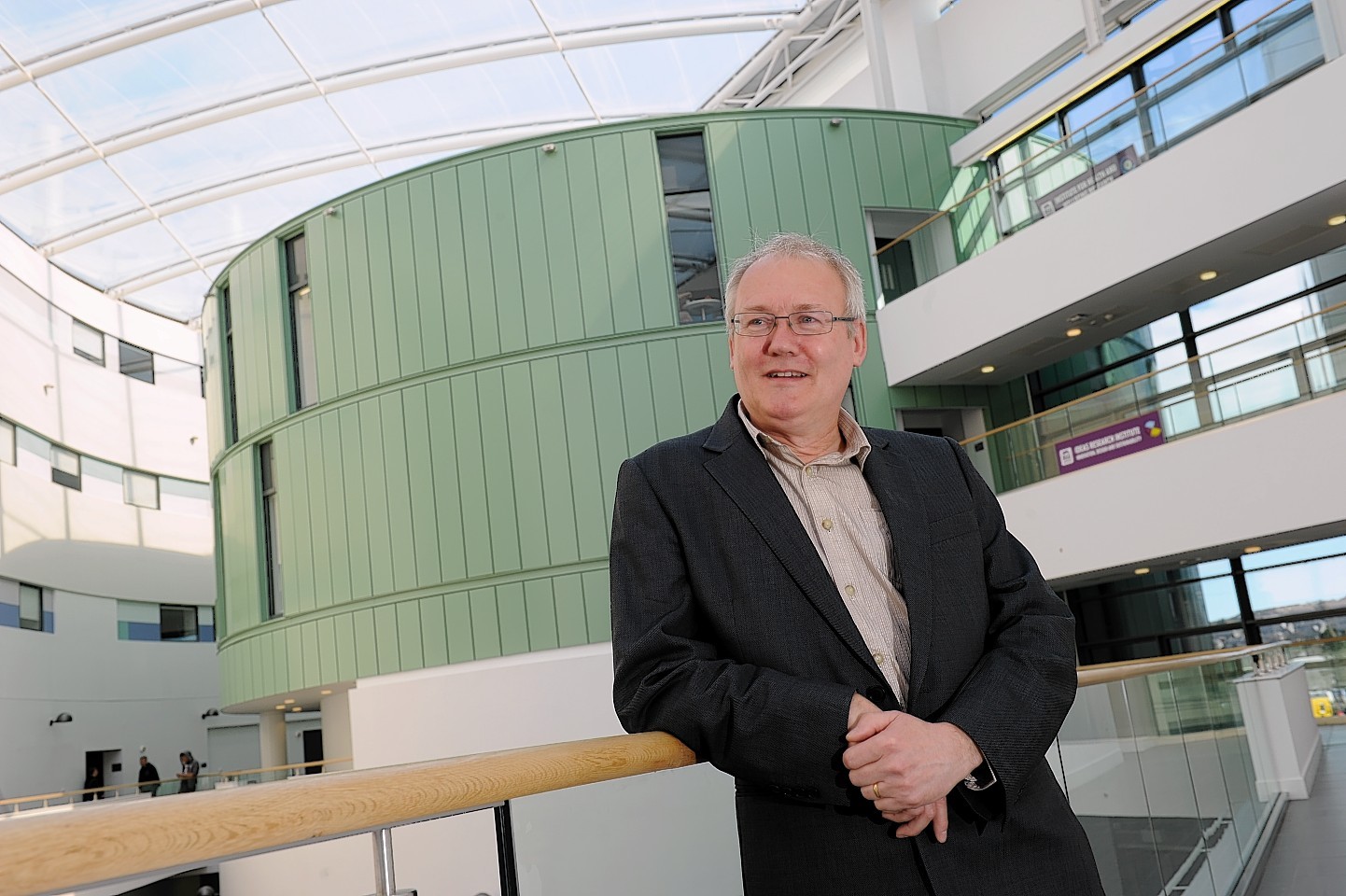 Robert Gordon University (RGU) in Aberdeen yesterday unveiled plans for a new £450,000 centre for honing entrepreneurship, generating income and creating jobs.
The so-called digital innovation incubator will be kitted out with a meeting room and a horde of high-tech goodies, including top-of-the-range computers, laser scanners, 3D printers and private cloud storage.
The new base, which is being set up in a house in Garthdee Road in time for an official summer launch, will also have a social area for people to meet up and swap ideas.
Prospective business leaders will not simply be left to their own devices at the centre, which will also be open to RGU students, staff and alumni.
The university will lay on a programme for testing out business ideas over an initial 90-day period, followed by a six-month renewable tenancy period, with help from mentors and the Scottish Institute of Enterprise.
Potential start-ups can then be redirected to other incubators run by business support groups for further refinement. Or, if they are deemed ready, they will be encouraged to fend for themselves.
Professor Chris O'Neil, head of the Gray's School of Art at RGU, described the incubator "as a sort of nursery", where graduates, industry, the university and others can "actually go to play with ideas and evolve ideas".
Funding for the incubator was stumped up by the city council as part of its Accelerate Aberdeen initiative, which aims to create an environment that supports entrepreneurship in the Granite City.
The cash came in the form of a £1.5million UK Government grant that has also gone towards financing Aberdeen University's planned incubator — slated to open in May — and a third centre run by north-east business support body Elevator.
RGU incubator director Julian Bass said: "Outside of London and Cambridge, Aberdeen is home to the largest number of start-up companies in the UK and we want to do our part in supporting those people starting out.
"There is a huge range of opportunities in Aberdeen for new businesses due to the oil and gas industry and it is great that RGU will now be able to encourage this kind of activity in such a co-ordinated and supported way."
Aberdeen University said its incubator "will be a superb facility for colleagues, students and teams to work up their clever ideas and grow them into businesses, with the support of experts and mentors."
Liz Rattray, deputy director of research and innovation at Aberdeen University, added: "It can also support start-up businesses from outside the university."