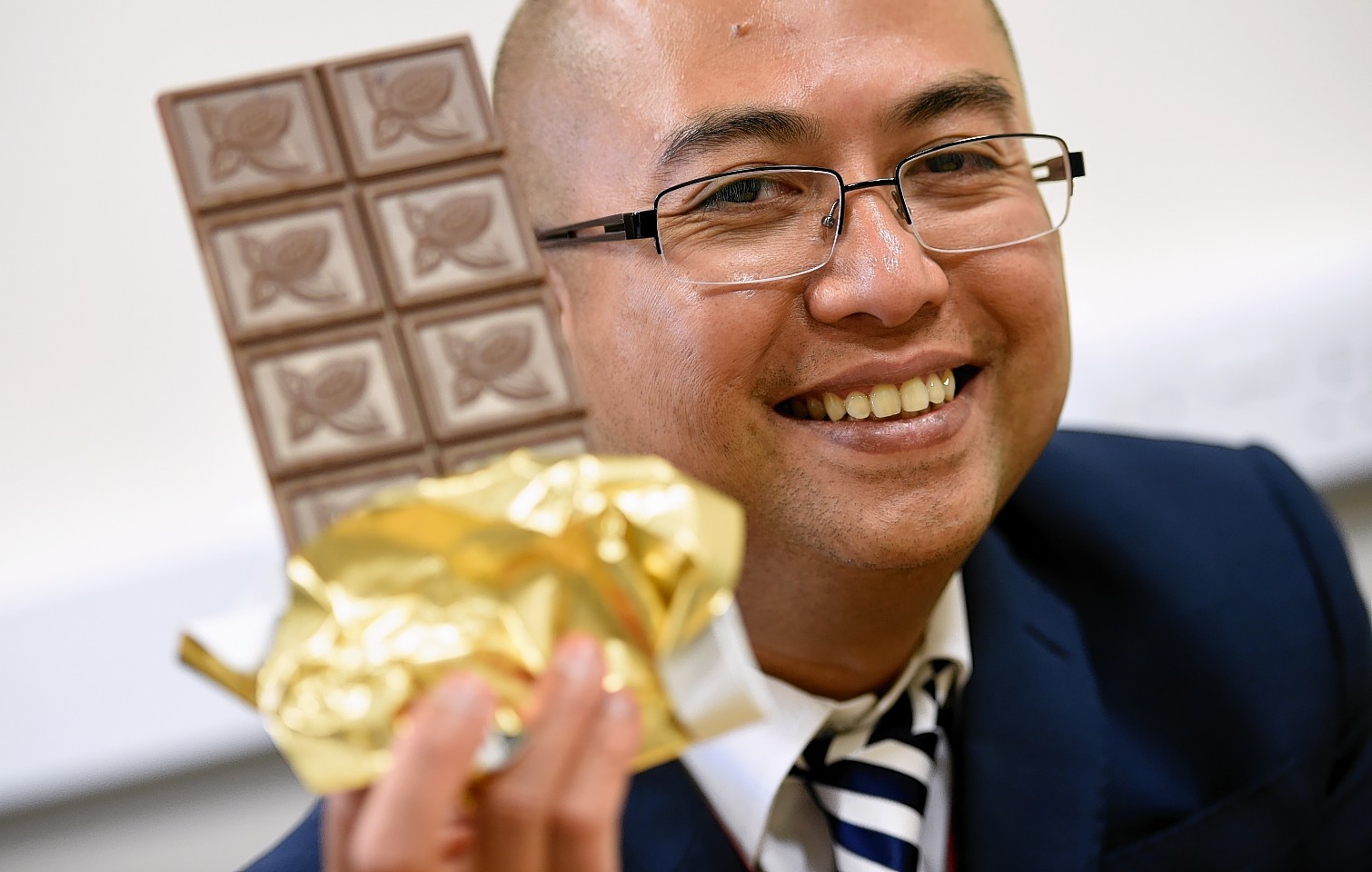 The late and great American cartoonist and creator of Snoopy once said, 'All you need is love, but a little chocolate now and then doesn't hurt'.
To the joy of chocoholics up and down the land, scientists in Aberdeen have proved there to be truth in Charles M Schulz' immortal words.
A study has found that eating up to 100g of chocolate every day is linked to lowered heart disease and stroke risk.
Professor Phyo Myint, of the University of Aberdeen's school of medicine and dentistry, said: "Cumulative evidence suggests higher chocolate intake is associated with a lower risk of future cardiovascular events.
"There doesn't seem to be any evidence of moderate consumption of chocolate increasing the risk of casdiovascular disease."
The study also suggested that the beneficial health effects may also extend to milk chocolate – generally considered to be less healthy than its darker counterpart.
The research was carried out by academics from universities in Aberdeen, Manchester, Cambridge and East Anglia.
The Lancashire Teaching Hospital, the Medical Research Council Epidemiology Unit, Cambridge, and the Academic Medical Centre, in Amsterdam, were also involved.
The team based their findings on almost 21,000 adults taking part in the EPIC-Norfork study, which is tracking the impact of diet on the long-term health of men and women.
The researchers also carried out a systematic review of evidence published internationally on the links between chocolate and cardiovascular disease, involving a further 137,000 people.
The EPIC-Norfork participants were monitored for an average of almost 12 years, during which time 3,013 people experienced either an episode of fatal or non-fatal coronary heart disease of stroke.
Around one in five said they did not eat any chocolate but among the others, daily consumption averaged 7g with some eating up to 100g.
The calculations showed that compared with those who ate no chocolate, higher intake was linked to an 11% lower risk of cardiovascular disease and a 25% lower risk of associated death.
It was also associated with a 9% lower risk of hospital admission or death as a result of coronary heart disease, after taking account of dietary factors.
The highest chocolate intake was also associated with a 23% lower risk of stroke.