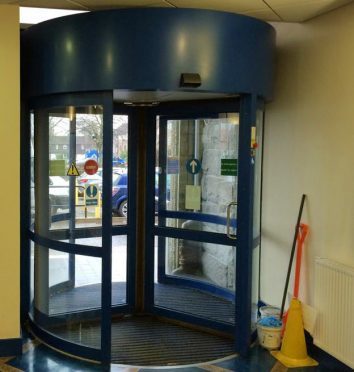 Aberdeen's Robert Gordon University has issued guidelines on how to safely use revolving doors after a staff member broke their arm in one.
An email which was circulated around all staff and students included sage advice like: do "not push the doors hard as they will continue revolving".
The email explained that the guidelines had become necessary following an issue on campus noting that "Revolving doors are heavy and may cause serious injuries if they strike someone."
The e-mail, also warned staff and students of the inherent risks of trying to stop or slow down the doors.
The email added: "facial injuries can occur if the doors stop unexpectedly."