First staged in 2019, Matthew Bourne's Romeo and Juliet now joins the New Adventures repertoire alongside the very best of Bourne's world renowned dance theatre productions such as The Red Shoes, Cinderella, Nutcracker! and Swan Lake.
Some Press and Journal online content is funded by outside parties. The revenue from this helps to sustain our independent news gathering. You will always know if you are reading paid-for material as it will be clearly labelled as "Partnership" on the site and on social media channels.

This can take two different forms.

"Presented by"

This means the content has been paid for and produced by the named advertiser.

"In partnership with"

This means the content has been paid for and approved by the named advertiser but written and edited by our own commercial content team.

---
Now, the critically acclaimed dance theatre production will conclude its UK tour  at His Majesty's Theatre, from Tuesday October 31 – Saturday November 4 2023.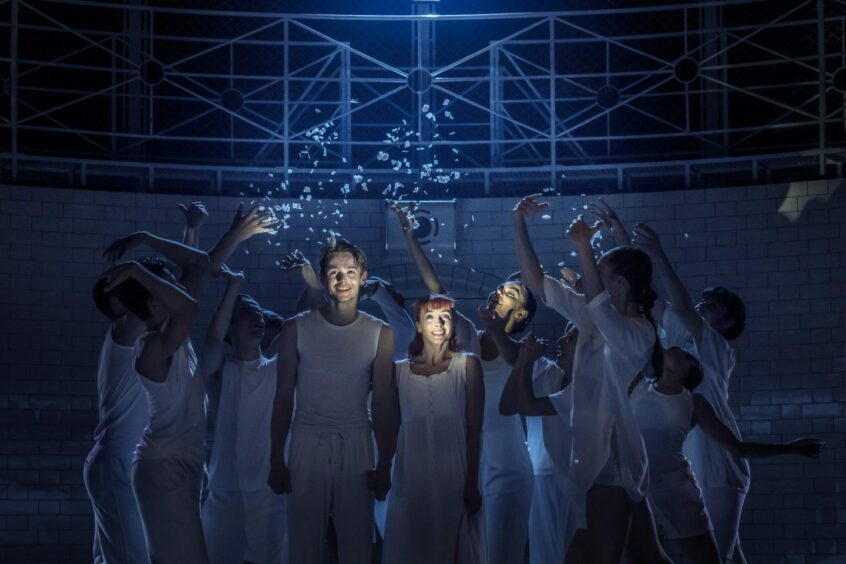 A timeless story of forbidden love
A tale of star-crossed lovers that has inspired generations; experience Shakespeare's timeless story of forbidden love with a scintillating injection of raw passion and youthful vitality.
Separated against their will by a society that seeks to divide, two young lovers must follow their hearts as they risk everything to be together.
Bourne's production is a masterful re-telling of an ageless tale of teenage discovery and the madness of first love.
The classic tale reimagined by Bourne
Audiences in Aberdeen will be mesmerised by Matthew Bourne's trademark storytelling. Bourne's reimagining of the classic tale takes place in an institution; against a backdrop of physical and sexual power structures binding the institution and its inhabitants, the production transcends tradition to create an innovative and heart-achingly beautiful romance
Since 1987,  New Adventures has changed the popularity of dance in Britain by creating works that alter public perception of what is possible when it comes to telling stories without words.
With direction and choreography by Matthew Bourne, design by Lez Brotherston, lighting by Paule Constable and sound by Paul Groothuis, the show also features new orchestrations of Prokofiev's original score by Terry Davies.
Matthew Bourne  "resisted creating a new production of  Romeo and Juliet for many years, wondering if there was anything new to say in a much-performed work."
It was then in 2019 that Bourne "found that inspiration in a countrywide young talent development project that surrounded the original production."
"Working alongside my usual world-class creative team, but with a team of 'young artistic associates' and a young cast of super talented emerging dance artists, we created something relevant, questioning and deeply moving…. But also, an unexpected hit show!
I'm therefore thrilled to announce its long-awaited return as part of the celebrated New Adventures repertoire; to entertain and provoke audiences with its powerful and timely tale of young love."
Aberdeen Performing Arts Director of Programming and Creative Projects, Ben Torrie, said: "This remarkable adaptation from Matthew Bourne is an opportunity for Aberdeen audiences to see some of the most talented dancers in the world perform stunning choreography around one of the most famous love stories of all time. It will be amazing to see this on the His Majesty's Theatre stage."
Please note that this production has an age guidance of 14+. The performance contains loud sound effects including a gun shot and has flashing lights in sections (not strobe). The production also contains scenes of a disturbing and a sexual nature, including stabbing and strangulation.
---
Don't miss your last chance to see Matthew Bourne's Romeo and Juliet in Aberdeen, the last opportunity to see this performance in the UK.