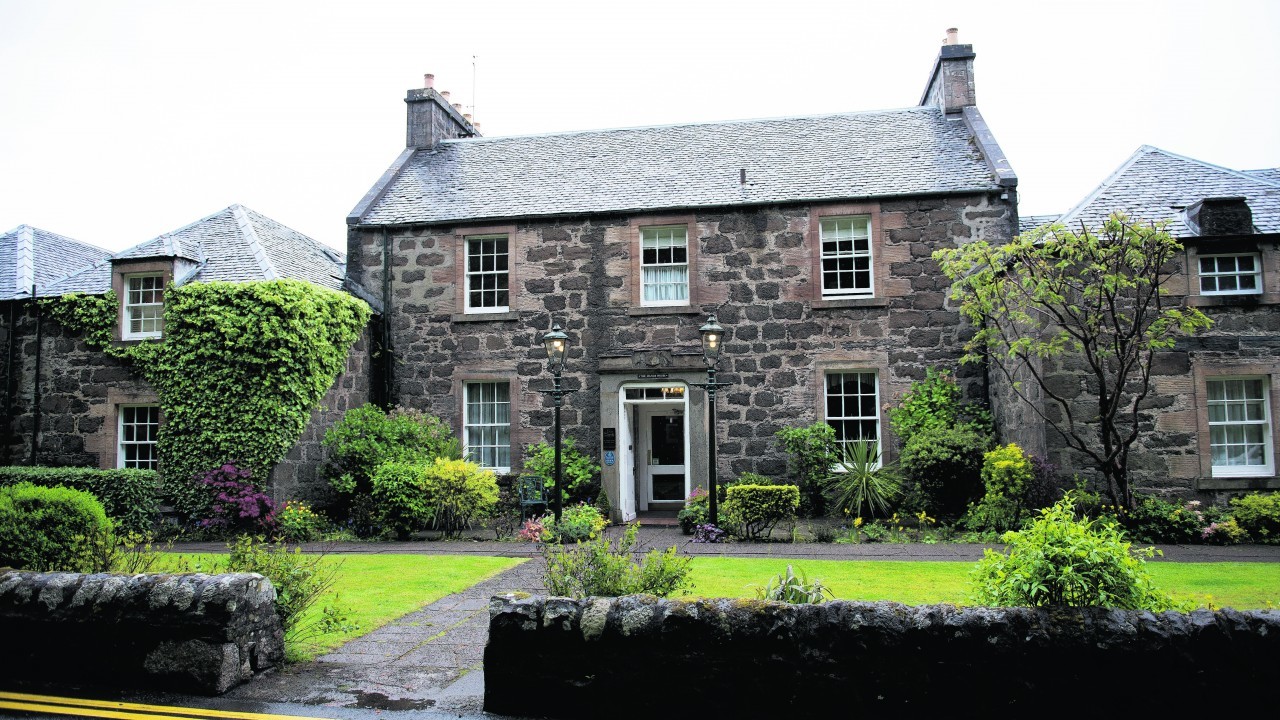 The Manor House in Oban is steeped in history. Originally a Dower house for the family of the Dukes of Argyll, it was later the home of the Fitzroy McLean family.
However, its most famous owner was probably the eminent and somewhat eccentric Admiral Otter.
He moved into the house in 1845 when he was appointed to survey the waters off the west coast. A devoutly religious man, he and his sailors were responsible for painting religious texts on rocks around the coast.
Only one, at Tobermory pier, is still maintained as the others have been obliterated by the tides over the years.
With this heritage it's not surprising that the manor house still feels distinctly nautical with the air of an elite yacht club as much as a hotel and restaurant.
There are paintings of Americas Cup winning vessels and seafaring charts on the walls. My dining companion told me there were a series of prints, in the gents, depicting naval warfare at the time of the battle of Trafalgar.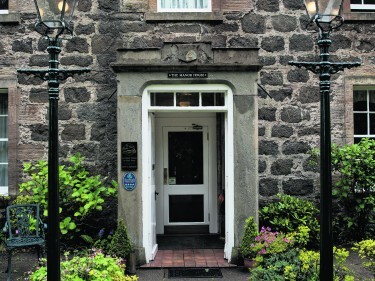 The wood-panelled, elegantly furnished dining room has a magnificent view over Oban bay where you can watch all the comings and goings in the busy harbour.
We were there for lunch and were lucky to be seated at a table in the window. I selfishly made sure I was looking out to sea and was able to gaze at the ever changing panorama as I sipped a glass of prosecco.
Every time I made a comment about a boat or the movements of the ferry or spied a curious bird, my companion had to twist around to see what I was talking about. I'm surprised he did not end up falling off his seat or suffering from a serious neck strain at the least.
But within a short time all attention was focused on our starters.
I had chosen the fish soup which our waitress told us changed slightly every day, depending on what was available. On this particular day it was delicately flavoured, with a distinct lemony tang. It was packed with salmon, white fish and prawns as well as finely diced potato and turnip. Even though I chose the smaller portion it was still a substantial starter. The large portion would, I am sure, serve as a lunch in its own right.
My companion's sweet potato and coriander soup was also delicious and served with fresh crusty bread and butter.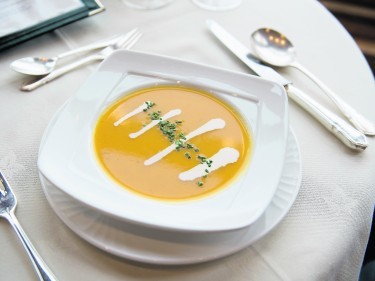 For a main course he picked the halibut. Halibut is one of the finest fish you can ever have and this was no exception. It was cooked to flaky perfection with the flesh still firm and packed with flavour.
It was served on a bed of beautifully cooked fennel. It could maybe have done with a little more of the fennel rather than the salad it came with. I am not sure the salad added a lot to the meal but certainly added some colour to the plate.
There was also a lovely serving of tiny baby potatoes which were delicious.
My pork schnitzel came with capers, some mixed vegetables and a generous portion of chips. The schnitzel was golden and crunchy on the outside and moist and tasty in the centre.
The veg – mange tout, cauliflower and carrot – were well cooked, maintaining their bite and colour. I was unable to finish all of the chips (even with a little help) so there was certainly no complaints about the portions.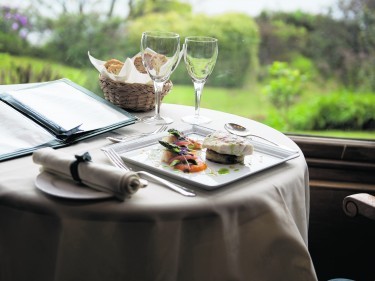 Although quite full we decided it would be rude not to try the desserts. He chose a lemon tart which came with a very intriguing fruit jelly and some strawberry ice cream. The contrasting colours looked fantastic and it was as good a lemon tart as I have ever had.
The chocolate cake was delicious. It was topped with a shiny chocolate fondant and came with a portion of rich vanilla ice cream.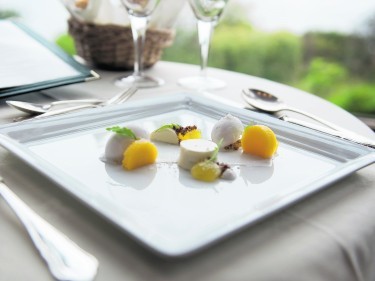 We both commented that the Manor House feels a little as though it belongs to a bygone age. It is the sort of place I would love to take an elderly aunt for afternoon tea or to relax with my father over a large single malt before an early dinner.
In short, a genteel and civilised sort of place which probably only ever really existed in Agatha Christie novels and was then affordable only to a very select few wealthy people.
But the Manor House still offers this atmosphere of comfort and relaxed luxury at very affordable prices. It is quite a little treasure and just the place to escape from the hustle and bustle of our frantic modern lives. We will be back to watch those ships go sailing by.
THE MANOR HOUSE
GALLANACH ROAD, OBAN. PHONE 01631 562 087.
1 SMALL FISH SOUP £3.85
1 SOUP OF THE DAY £3.85
1 SPECIALS £11.00
1 HALIBUT £11.00
1 COKE £1.80
1 COKE £1.80
1 PROSECCO GLASS £6.00
TOTAL £39.30
GRACE LEFT £4.00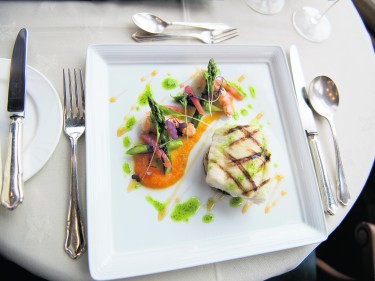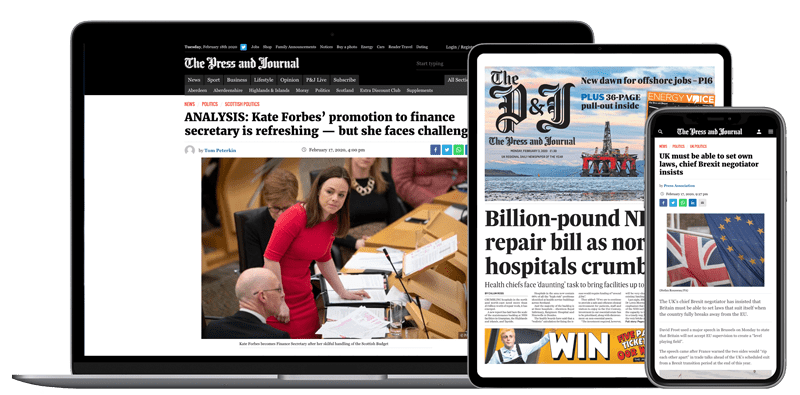 Help support quality local journalism … become a digital subscriber to The Press and Journal
For as little as £5.99 a month you can access all of our content, including Premium articles.
Subscribe