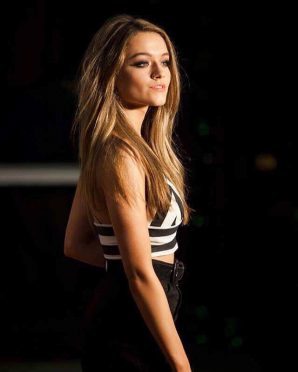 She may not have won the X Factor last year, but she has won our hearts.
Who couldn't love the girl who wowed audiences with her enchanting covers. X Factor may be back on our screens looking for new blood, but the alumni are showing off their success.
Since being voted off in the live semi-finals last year after singing for survival against eventual winner Matt Terry, Emily Middlemas has grown in talent and confidence. The girl who struggled to dance on stage showed the world that she can move to the beat when on the X Factor tour with several of her fellow contestants.
Aged just 17 when she took to the stage on the television show last year, the young artist is embarking on her first solo UK tour. In her tour announcement video, she explains she will be performing songs she has sung her whole life, since she was nine years old. Now Emily has a new hairstyle, a new single and has been raising the roof on her tour.
What has been the 
biggest change in your 
life since X Factor?
So much has changed since the show, it has been a crazy, crazy journey. The biggest change is probably getting recognised on the streets and different places I go around the UK. I sometimes forget about it all for a split second and pop to the shop with somebody shouting my name and I think in my head "who is that? Where they from, school?" But then they go on to say about the show and it's really funny actually.
How did you find the 
experience of touring 
with the X Factor gang?
It was the most amazing experience I have had so far in my life. It was an amazing bunch of people and we got on so well. We used to all watch movies together and go out together, it was an amazing vibe. Also, meeting the crowd was the best part – I really, really love meeting the people who support me, it's really special.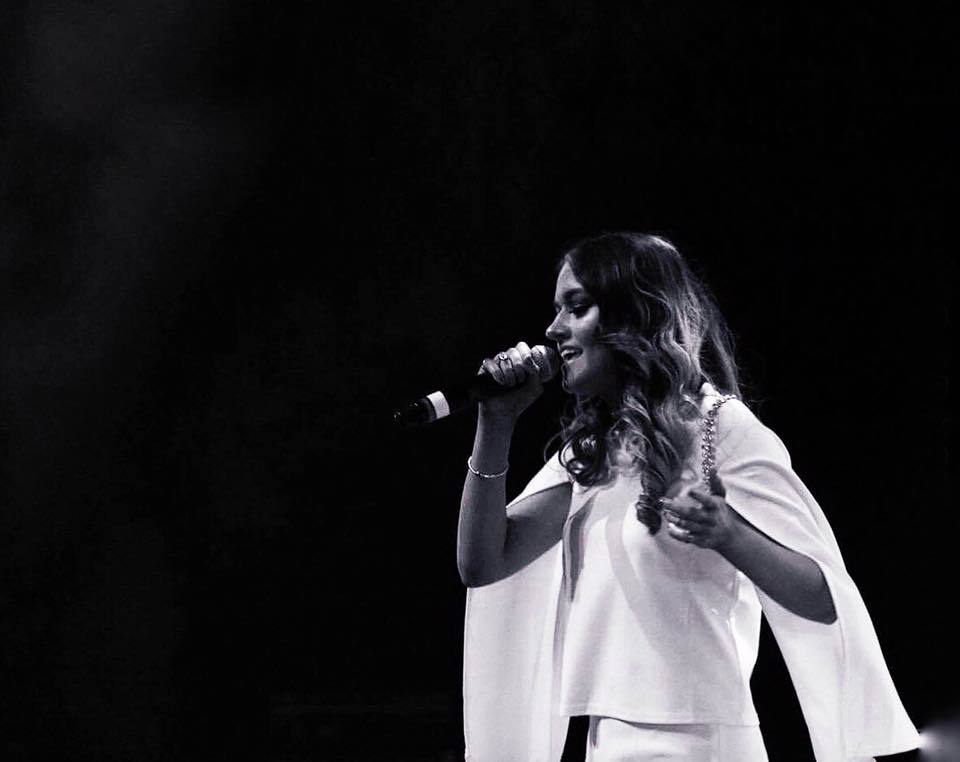 Were there any mishaps 
or adventures on the 
X Factor tour?
There wasn't anything that actually happened on tour that was major. Although, I really struggle to walk in heels as I have a bad knee, so I had to get a piggy back from somebody to make it out to the B stage in the middle of the crowd – it was hilarious.
Do you all still keep in touch?
Of course! We all still keep in touch and see each other. It is so lovely, I feel like I have a whole new family.
Tell me about 
your debut single.
I am honestly so excited for everybody to hear this. It is something a bit different from the show and I guess it is more "me". I had so much fun recording it.
How long have you been working on this single?
A couple of months now; I have been living in London most of the time recently to work on it all, it has been incredible.
So this UK tour is the first solo tour you have done?
Yes! This is my very first UK tour; it's going to be really special for me and also for the people who have been supporting me.
What is your favourite 
part about being on tour?
It has got to be meeting my fans. They mean so much to me, more than they know, and I just love getting to know them and help them and make them feel safe.
Will you be able to go 
home a lot on the tour?
I do love my home but it is so hard trying to balance it all out, so I will be away from home for a while.
Are you doing anything different from you X 
Factor days?
I have actually been going back to my roots and where my heart has always been at, with my guitar and songwriting. X factor was an amazing, amazing platform, but it so difficult to remain in your own little genre.
What has been your biggest lesson on this journey into your musical career?
Oh! Good question. I would probably say to never forget where you came from. A lot of people tend to forget, but it's so important to remember where you started, your background, your family and friends, everything really. It can be easy just to get swallowed up by everything, but I will always remain myself.
For the remaining tour dates, see 
https://www.ents24.com/uk/tour-dates/emily-middlemas