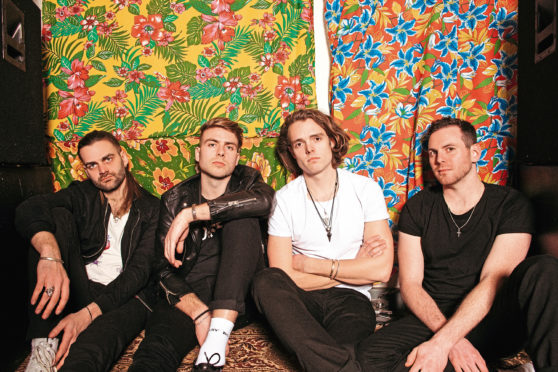 The last couple of years have been something of an emotional roller coaster ride for music promoter Robert Hicks.
Organiser of the much-loved Loopallu festival, he first called time on the Ullapool music festival, known as the "best fest in the west", two years ago.
But demand was so high the team was persuaded to keep going.
Robert said: "In 2017 we wanted to go out on a high, and said that was it, but due to unbelievable pressure from everyone we vowed to keep going.
"When we first spoke about calling it a day, people told us to put up ticket prices and they'd still come, which was very humbling, but at the same time goes against our ethos which is to keep things affordable."
VIDEO: 'Why I will miss Loopallu – the wee festival with a big heart'
It returned in 2018, but earlier this year, as revealed exclusively in the P&J in June, with a heavy heart, Robert decided to call it a day.
Originally held on the village beach with festival goers camping nearby, the festival is now held within a big-top tent on the pier.
Because of that location, there's no scope to grow.
The original aim of the festival was to put Ullapool on the map, and attract visitors from around the world at a time of year that was quieter – this would extend the tourist season.
"September used to be a quiet month, now it's as busy as August," said Robert.
"We really saw this last year, with people saying they'd love to come but couldn't find anywhere to stay.
Everything you need to know about the last ever Loopallu Festival
"Our original aim was to attract people to the village during off-season and that's worked, but it's now come to the point where it's better for us to step away than fade away.
"It's been a long and happy road, but Ullapool has become a victim of its own success, so this year Loopallu will bow out at the top."
It takes place tomorrow, Friday September 27, and Saturday September 28 – and there may still be a handful of tickets for sale.
"Ullapool Pipe Band has played every year for 15 years so, as always, they'll be our opening act," said Robert.
"They'll be followed by local lad Ruairidh MacLean on the accordion, who is hugely popular and something of a local hero.
"Headline act for Friday is Tide Lines, who have a huge following.
"Saturday will be opened by Ullapool band The Experiment, while headliners on Saturday night are Hunter and The Bear.
"They are ideal for this last festival as, other than the pipe band, they are the band who have played Loopallu more times than anyone else.
"We've always tried to support as many local and rising bands as possible.
"Over the years we've watched, Hunter and The Bear grow and grow.
"It's fitting that at the end, a band that we supported from the start return as headline performers."
The line-up also includes The Vatersay Boys, Peat & Diesel, Idlewild (acoustic), Bombskare, HYYTS, Swim School, Reflekter as well as Davy Cowan and his son, Sam.
"We have a great finale planned for the Saturday night so we'll go out in style."
So will there be tears after the final note has sounded?
"There's always tears, but I think this year will be very emotional all round.
"The biggest legacy of Loopallu is that it brought people together and strong bonds of friendship were made.
"When people left they'd say, 'see you same time next year!'.
"Hopefully people will still return to Ullapool in September, but on Sunday, the Loopallu big top will come down for the last time."