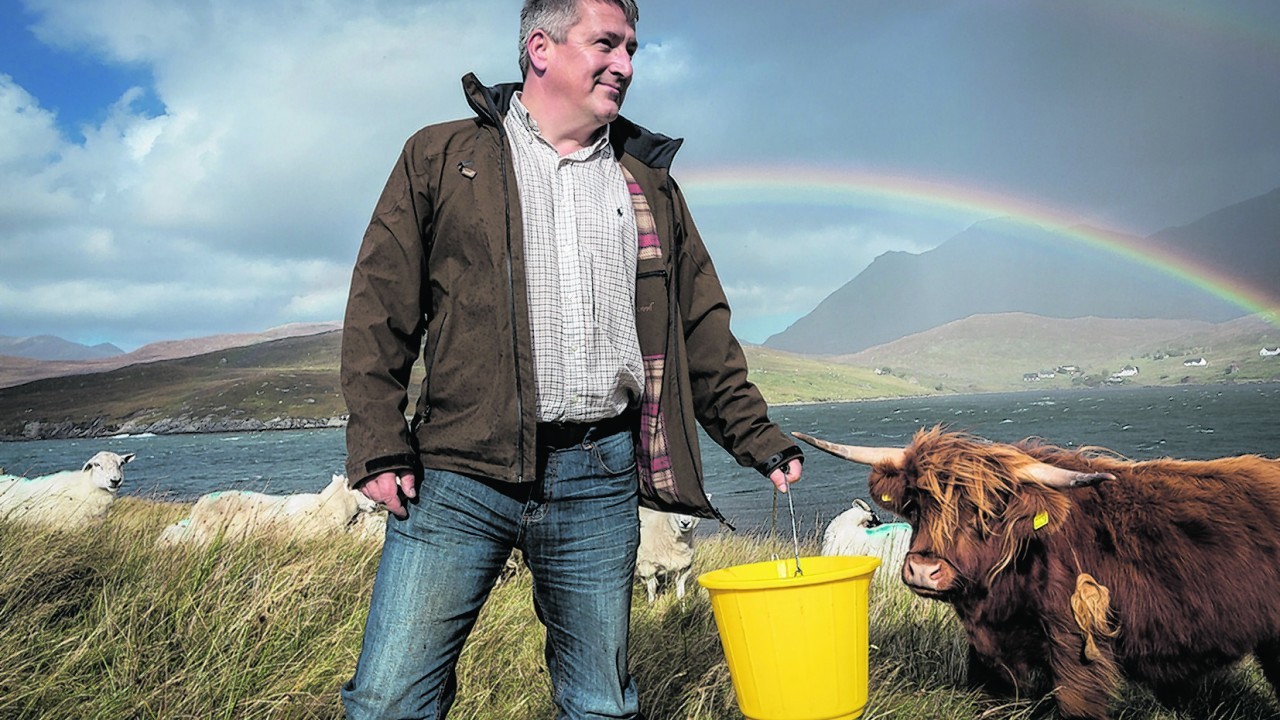 With a new railway line into the beautiful Scottish Borders, walks through some unspoiled parts of the Highlands and a year dedicated to the nation's food and drink, there really does seem to be events to suit all tastes taking place in Scotland next year.
Hundreds of events are planned, many of which are new or one-off events, creating lots of brilliant moments for visitors. Here are some new openings and events to look out for.
ROUTES AND TRAILS
NORTH COAST 500, SPRING 2015
The North Coast 500 will be a northern touring route that incorporates 500 miles of some of the best scenery the north Highlands has to offer. The road route runs from Inverness, the capital of the Highlands, to Kyle on the west coast via the rugged north coast. It will link spectacular natural heritage and scenery with beautiful places to stop on the way to rest and enjoy local food and drink, accommodation and other attractions.
THE AFFRIC KINTAIL WAY, APRIL 2015
The Affric Kintail Way will be a fully signposted, superb cross-country route for walkers and mountain bikers stretching almost 44 miles from Drumnadrochit on Loch Ness to Morvich in Kintail by Loch Duich. The route follows a wilder landscape than the Great Glen Way and invites a stopover at Scotland's most remote youth hostel at Alltbeithe in Glen Affric.
THE SMUGGLERS' TRAIL AT GUNSGREEN HOUSE, SPRING 2015
A Smugglers' Trail is due to open in the eastern Scottish Borders in spring next year. It will follow the Berwickshire coastal path that stretches from Burnmouth to Cove, including St Abb's Head National Nature Reserve. Recent research on smuggling in Berwickshire in the 18th century has unearthed many true accounts of this dramatic coastline. At the heart of the trail is Gunsgreen House in Eyemouth. Built in 1753 by the most successful smuggler of them all, John Nisbet, Gunsgreen House features secret hiding places such as a concealed "tea chute".
BORDERS RAILWAY, SEPTEMBER 2015
The new Borders Railway will be the longest new domestic railway to be constructed in Britain for more than 100 years. Running between Edinburgh and Tweedbank, the journey will take less than an hour and will open up opportunities for visitors to explore Midlothian and the Scottish Borders, an area which has an international reputation as an excellent cycling destination and beautiful countryside famous for inspiring Sir Walter Scott.
NEW EXPERIENCES
SKYE SEAPLANES, APRIL TO OCTOBER 2015
Skye Seaplanes is a new seaplane operation from the highly successful Loch Lomond Seaplanes – the UK's only commercial seaplane company and voted by Scots as the country's top "must do" activity. Skye is one of the most stunning islands in the world
and visitors can enjoy the voyage
from an iconic seaplane, taking them back to the halcyon days of travel. Flights depart from the stunning little airfield of Broadford on the south-east corner of Skye with an unforgettable water takeoff and landing during the tour.
ISLE OF HARRIS DISTILLERY, SPRING 2015
The Isle of Harris Distillery at Tarbert will be the first distillery in Harris when it opens next spring. Its creation has been driven by a deep and abiding love for the beauty and wit of the area and its people. It will be a social distillery that gives its guests a warm welcome with personal guided tours and the rare opportunity to find how the first Harris whisky will be made. Local produce will be on offer in its canteen and retail area.
ANNANDALE DISTILLERY, SPRING 2015
The reawakening of Annandale Distillery after 90 years means that fine single-malt Scotch whisky will flow again from the Scottish Borders. A variety of tours will show visitors the processes of whisky making and the distillery manager will be on hand to answer any questions. Local craftsmanship will be displayed in the woodwork and furniture and there will also be a coffee shop and retail area.
GLENGOYNE DISTILLERY, EARLY 2015
Glengoyne Distillery, near Glasgow, is extending its tour offering with the opening of a new maturation area and warehouse, No.1 Warehouse. Visitors will learn about the effect different oak species, cask manufacture and previous fill of casks has on the spirit and will draw two drams directly from a sherry cask and first-fill bourbon barrel.
Contact: For more information on all the events and openings and other events taking place throughout Scotland, log on to the VisitScotland website at www.visitscotland.com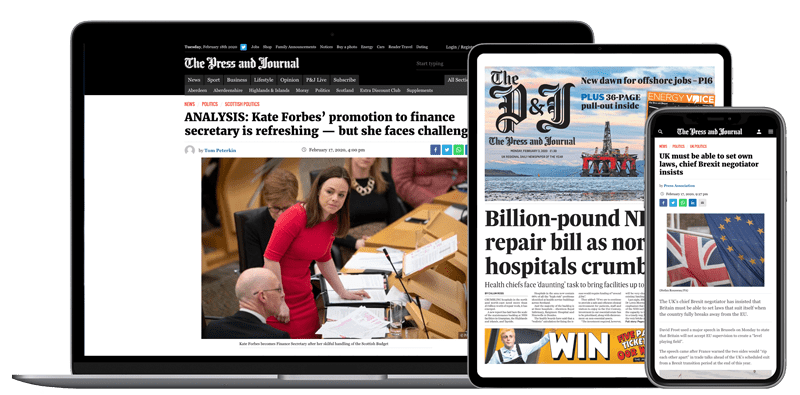 Help support quality local journalism … become a digital subscriber to The Press and Journal
For as little as £5.99 a month you can access all of our content, including Premium articles.
Subscribe