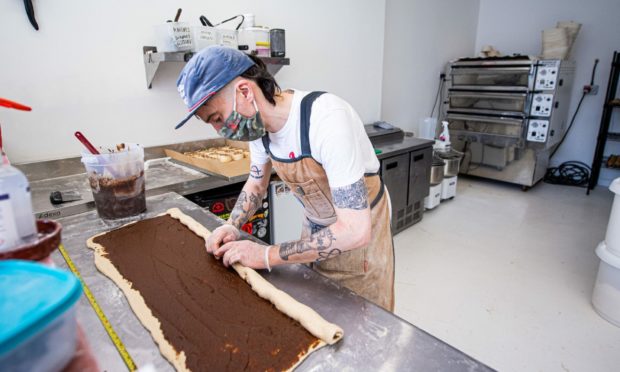 The baking empresarios at Bandit Bakery know bread down to a T.
Ran by Pete Leonard and his wife Sarah, the duo have been the biggest thing since sliced bread in Aberdeen – after opening only a few months ago.
They firmly believe in using traditional sourdough baking methods that date back thousands of years, and cut out many of the added fats and preservatives found in supermarket loaves.
Queues of obscene length were met with disbelief by the owners, who completely sold out of products in under an hour on their first few weekends in business.
But now Bandit Bakery have weathered the masses (a little, at least) and settled in to their Rose Street store, we managed to squeeze in a chat with Pete amongst his hectic schedule to find out more about the business.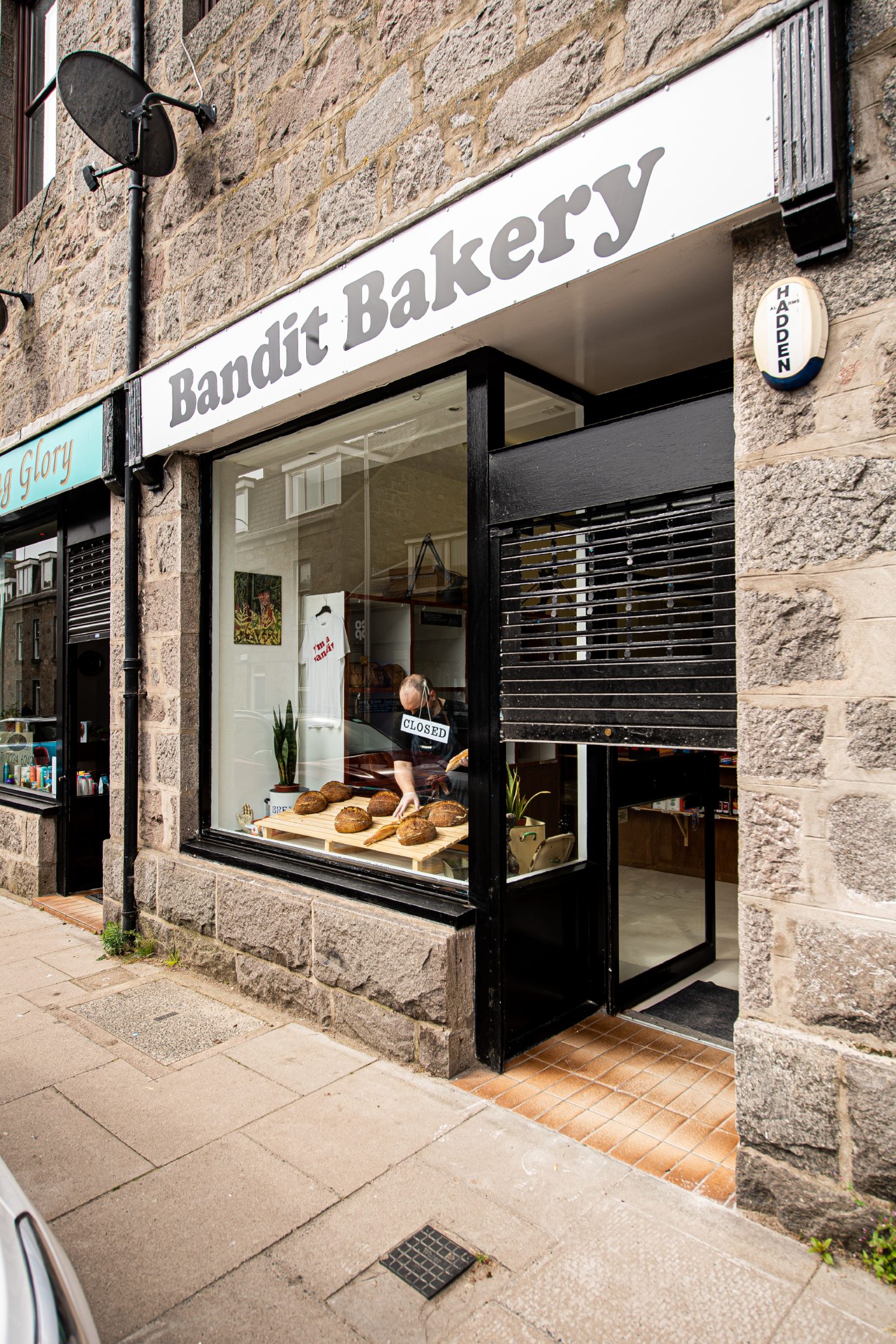 How did you fall in love with baking originally?
About 10 years ago, I became interested in knowing what was going in my food and being able to create things I eat from scratch. Part of that was learning how to make bread. I remember googling 'how to make bread' and using a basic loaf recipe I found online to make my first bread. After that, I was hooked – I have a habit of getting obsessed with things I'm passionate about and with bread making there's an endless number of things to learn. Even now I'm still discovering new techniques, ingredients and bread styles that I want to try.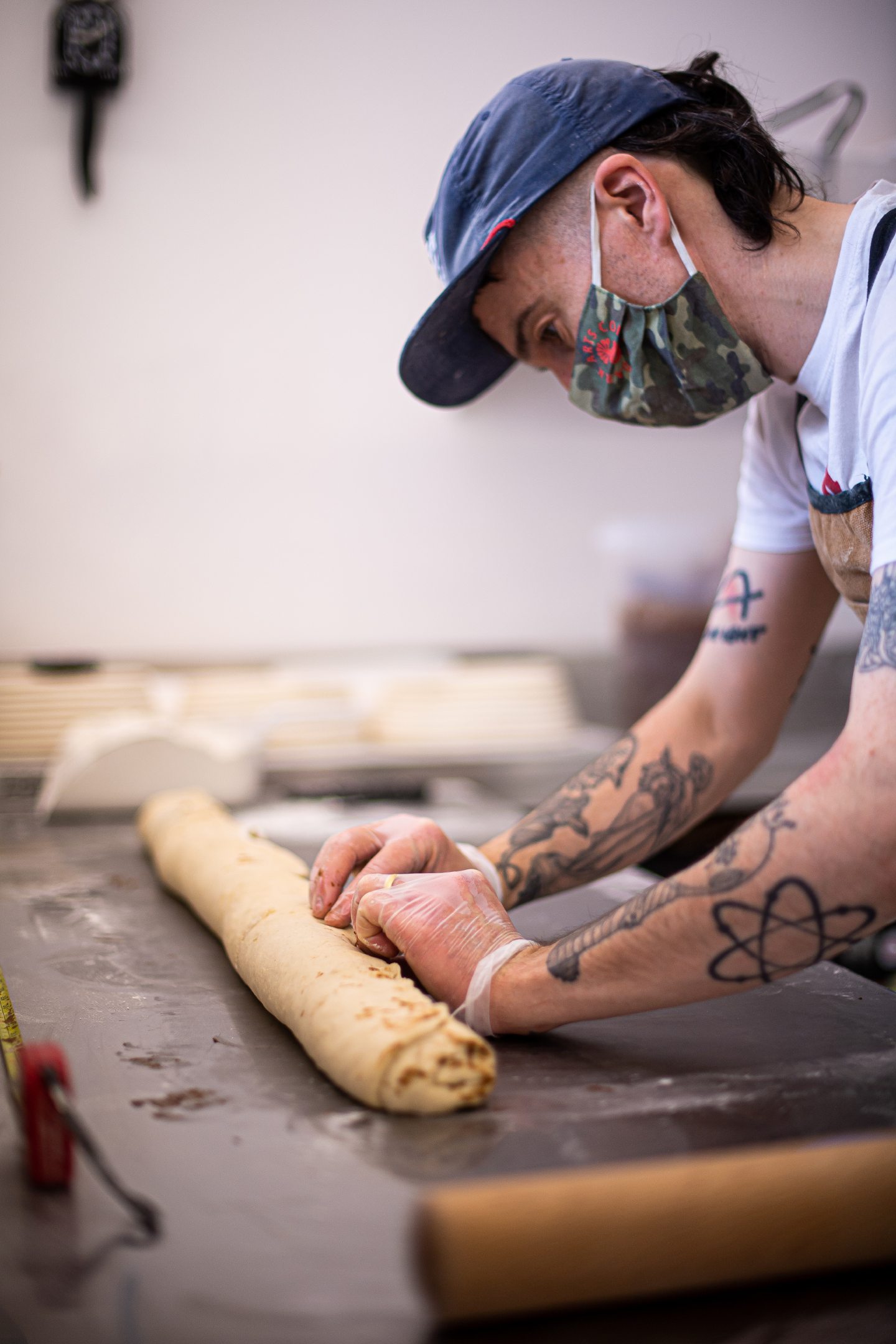 You worked at Foodstory for three and a half years as a bread maker. Was opening your own artisan bakery something that you always planned to do?
I think I always daydreamed of having my own bakery, but I never saw it becoming a reality. Being a baker at all was never something I planned to do, I was lucky that Foodstory reached out to me and gave me the opportunity to do this.
Can you tell us a little about how your products differ from what's on the supermarket shelves?
Supermarket bread is like a lot of modern mass-produced products – it's been created to be made as quickly and cheaply as possible. That means that one of the most ancient and fundamental foods that we make has been reduced to a cheap, tasteless product that is making people fat and allergic. It's filled with E-numbers, enzyme "improvers", extra gluten, protein powders, fats, emulsifiers and preservatives.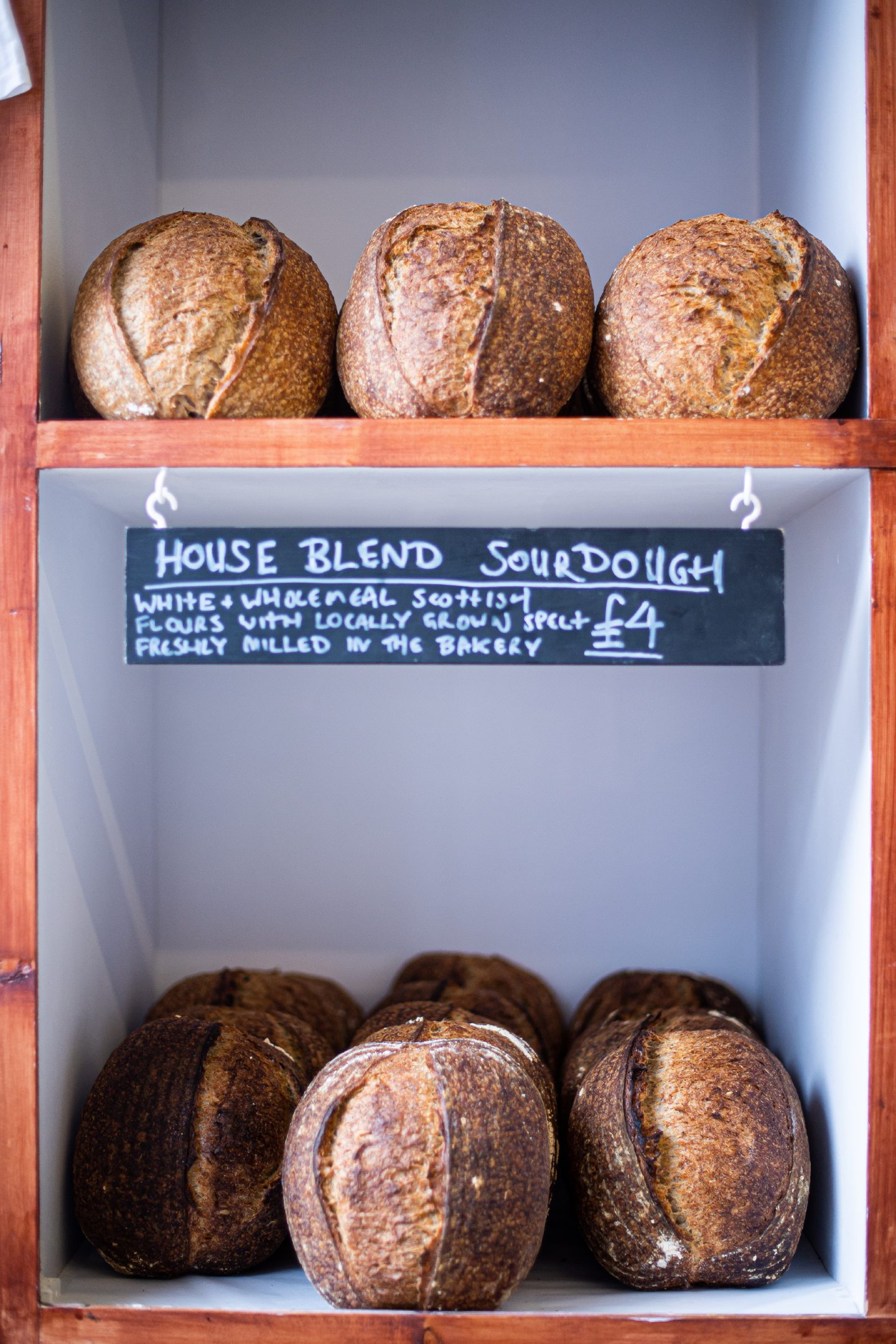 We focus on the idea that good bread can be made with just flour, water and salt. Our bread is allowed to ferment slowly so the gluten is developed naturally and the flavour and texture of the bread is improved, as well as unlocking the unique health benefits of sourdough bread. It's also naturally leavened with our unique sourdough starter, a fermented culture of bacteria and wild yeast that adds depth of flavour and acts as a natural preservative.
Is the use of local ingredients fundamental at Bandit Bakery?
Yes, very much so. We are proud champions of the incredible flour we use – wheat from Lothian, organic rye from Fife and an ancient grain called spelt from Aberdeenshire. We get our spelt directly from the farmer himself, and mill it in the bakery with our own stone mill to produce fresh flour that's absolutely packed with flavour and nutrition.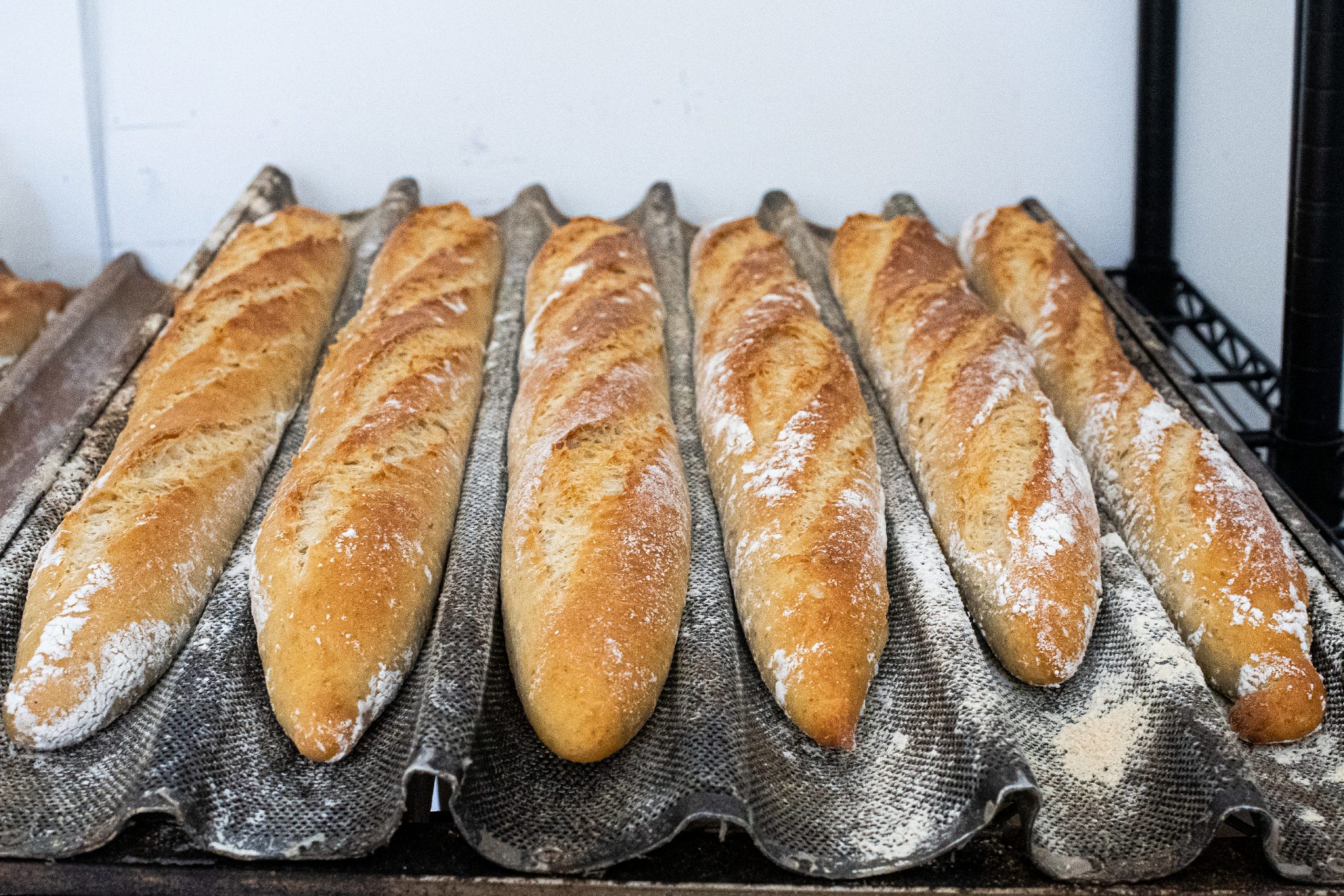 What are some of the main products you usually offer in store?
Our house blend sourdough is our main bread. It's a combination of white and wholemeal flours and the freshly milled spelt. Our cinnamon buns are always hugely popular. We make a spelt and organic sunflower seed loaf that's very popular too, it's soft and full of flavour but uses a lot of spelt and wholemeal flour so it's pretty healthy. We also make focaccia that we top with Greek extra virgin olive oil, Scottish sea salt and seasoning mixes – these are really popular. Everything we make is vegan friendly.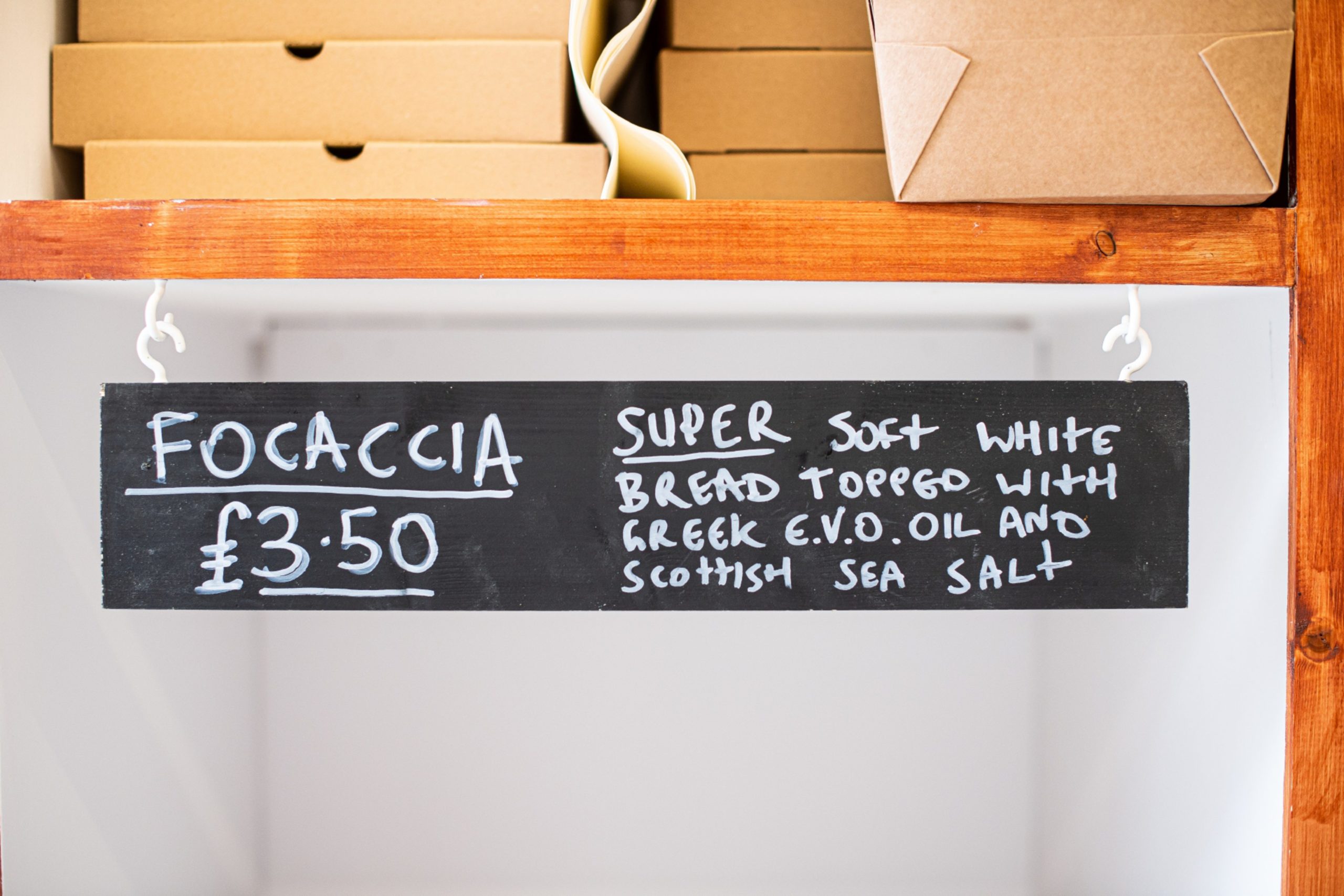 Have you converted people who'd usually buy their bread elsewhere?
We still can't quite believe how well received the bakery has been. We've been open long enough now that we are seeing repeat customers, regulars, which is fantastic. We believe in collaboration – not competition. So, we don't plan to try and take customers from other bakeries. We only want to show people that our bread isn't particularly fancy but it's honest, traditional bread. If we convert anyone, we want it to be people who are buying terrible bread from supermarkets.
What's been some of the biggest challenges you've faced so far as a business?
Just the fact that we've never done anything like this before, so any problems that come up are often problems that we've never dealt with in our lives. Obviously, we planned a lot before we opened, but the reality has been different to what we really expected. The biggest challenge, I think, has been how to balance work and our lives outside the bakery.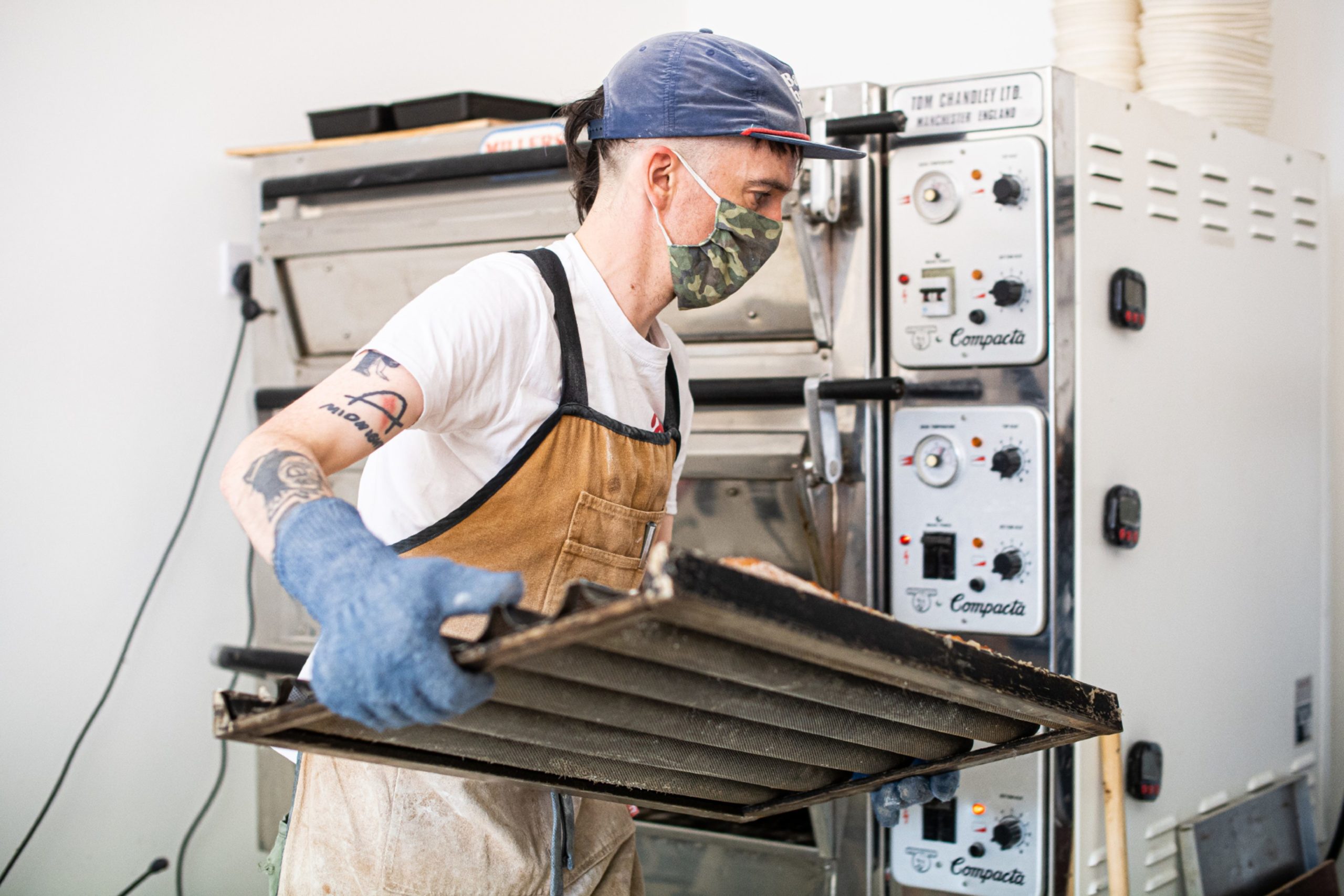 Is there a special secret to your popularity?
I think it's our honesty and passion. We are open and upfront about what goes into our bread. The bakery is laid out in a way that allows customers to see everything we are doing, and is decorated in a way that really reflects our personalities and shows who we are. When we speak to customers, we're not trying to be sales people. We're just trying to be honest with them.
Would you say that there's a togetherness among local businesses in Aberdeen?
I think we're really seeing culture develop and grow in Aberdeen, and it's wonderful. There's a real connection between food and drink, art and music developing, and it's happening because businesses are working together and supporting each other. I feel we are still very much newcomers to the scene, but we hope to become part of the small business community in Aberdeen. We've already received massive support and encouragement from some of the businesses we supply to like Siberia bar and Hotel, Rosemount Market and The Eggxorcist.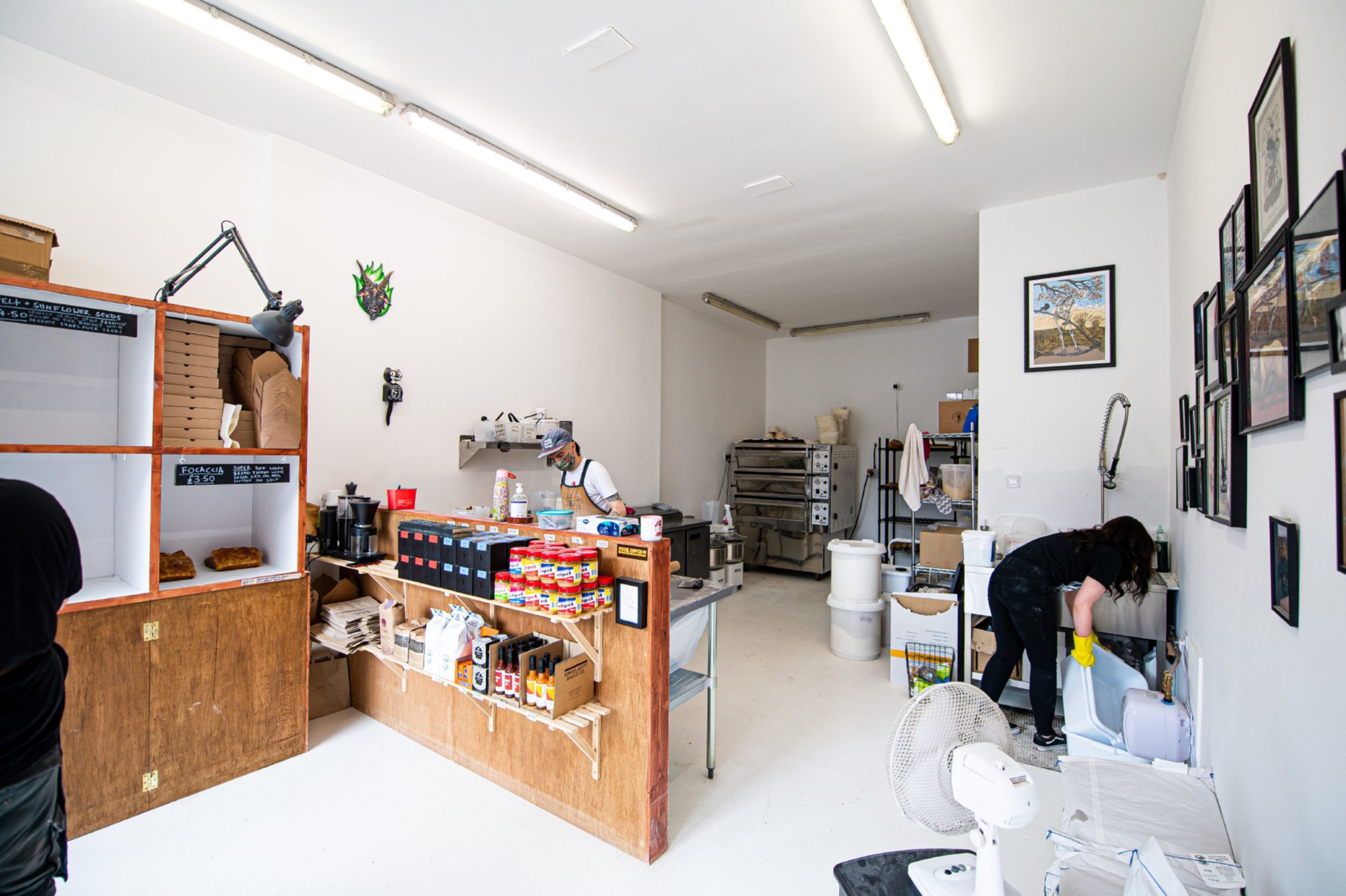 Are there plans to expand Bandit Bakery?
We have plans to improve what we're doing that include bigger and better equipment. As for the future, who knows? We never thought we'd be owning and running a successful bakery, so what the future holds is not clear. Our focus is very much on quality over quantity. Any expansion would prioritize ways to make our products even better rather than just make more of everything.