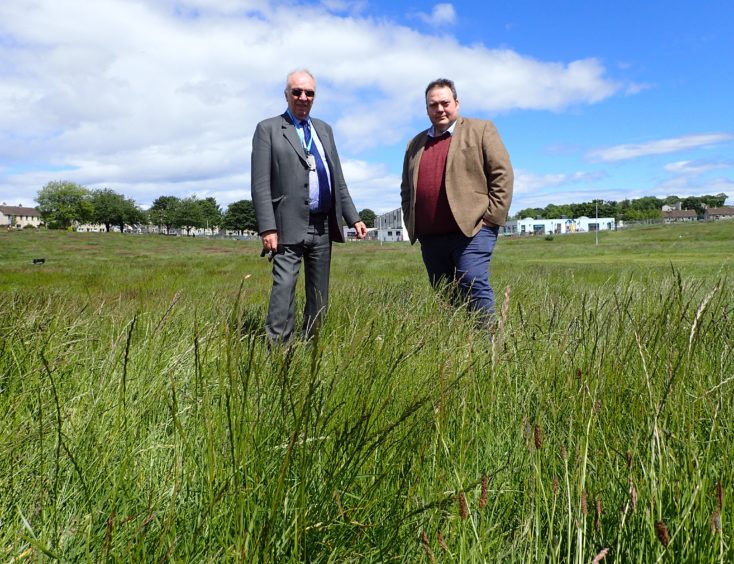 A Highlands and Islands MSP has backed calls for a review of Moray Council's decision to reduce grass-cutting in public places.
Jamie Halcro Johnston met with residents of Brodie Drive in Elgin to discuss their concerns and see first-hand the impact of the policy.
The local authority made the decision to cut back on maintaining some areas of the region, with grass in some parks and community places now overgrown.
Moray Conservatives have called for cross-party discussions so a solution can be found to reverse the controversial move.
Mr Halcro Johnston said: "The reduction of grass-cutting in Moray is an increasingly contentious issue and one causing growing anger in communities across the county.
"It has been heartening that, in some areas, local people have been able to come together and organise the upkeep of their public spaces themselves. And I fully commend their efforts.
"The removal of grass-cutting services by Moray Council means that some formerly attractive green spaces – which should be valuable local amenities where people can enjoy time outdoors – are at risk of becoming unsightly and unusable.
"This has left many local residents, who have always been proud of the appearance of their neighbourhoods, greatly saddened and angry to see how uncared for they look.
Elgin City North councillor Frank Brown joined the Conservative MSP on Brodie Drive and said: "We simply must review the consequences of those decisions and, where they are having a disproportionately negative impact on the welfare of our constituents, make changes.
"Access to decent open space near to your home is a basic human requirement and that is being denied to too many people in Elgin."