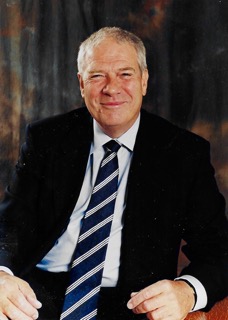 Sports clubs in the north-east have paid tribute to a cricket and rugby stalwart and medical pioneer who has died of leukaemia in Aberdeenshire, aged 80.
Dr Charles Christopher Smith – known by former colleagues simply as 'CC' – arrived in Maryculter in the early 1970s and spent many years as a consultant physician at Aberdeen Royal Infirmary.
He originally worked at the City Hospital and was the driving force behind the launch of the Infection Unit at Foresterhill in Aberdeen.
He was also a prolific cricketer at Aberdeenshire and was described by the club's current chairman – and former teammate – Willie Donald as a pivotal figure in the successful Mannofield side of the 1970s.
Mr Donald said yesterday: "Chris was a very talented left-hand batsman who made the No 3 slot his own and he was a key member of the 1975 Scottish County Championship-winning team, which won the league for the first time in 26 years.
"He was a much-loved team member and, as captain at the time, a joy for me to play with. Chris was committed to the winning ethic, but he was a gentleman with it."
The former physician died at home last week, surrounded by his family, to whom he was devoted. He and his first wife, Marjorie, had three children, Mike, Roddy and Joanna. The couple subsequently divorced and, in 1986, Dr Smith married Sheila Calder, who survives her husband.
His sons have both made waves in the cricket sphere.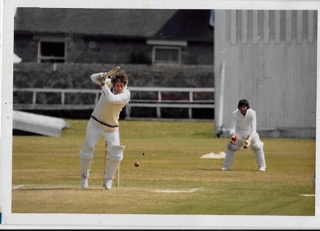 Mike was a member of the Scotland World Cup squad which took part in the competition for the first time in 1999.
Roddy, meanwhile, is a former chief executive of Cricket Scotland and helped transform the organisation as it adapted to a new era of professionalism.
He said yesterday: "Dad knew what he wanted in life and he always had a lot of grit and courage and determination.
"He was born in St Kitts and studied in Barbados. Then, in 1957, when he was 18, he came to Edinburgh, which was a big step in these days.
"He was a helluva cricketer and he loved the game. The three of us all played together for Aberdeenshire in 1986 – when he was 47 – and that was special."
Dr Smith also loved rugby and former Aberdeen Grammar stalwart, Kevin Wyness, spoke about his enthusiasm and passion for healthy exercise.
He said: "Mike was an outstanding full back and Roddy played hooker and CC was always encouraging them to be the best they could be.
"He was very much a summer/winter sports guy and when the lads played well and we won, he used to give me cash to give his laddies later on in the night.
"We all played at Grammar together and CC was a great man for both cricket and rugby.
"It's very sad news."
Dr Smith's funeral took place at Baldarroch Crematorium in Crathes.