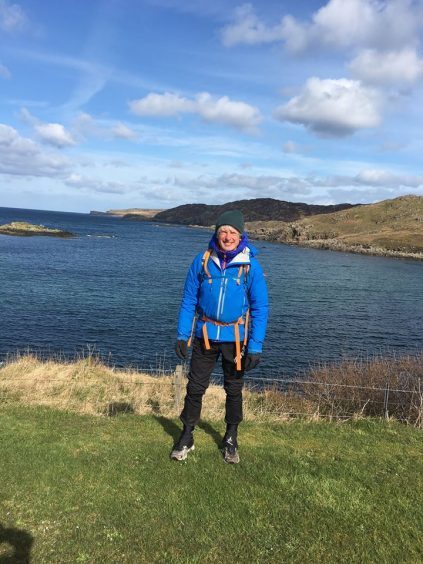 A Moray marathon runner has braved freezing temperatures as he continues a gruelling 5,000-mile trek around the UK coast.
Simon Clark set off from Findhorn at the end of last month on a quest to raise £10,000 for charity by running anti-clockwise around the country.
The 56-year-old envisions that circumnavigating the UK on foot will take a year, and he is keeping up with his career as an architect via his laptop while on the journey.
The Kinloss athlete has now completed his first month on the road – and has reflected on some of the challenges he has battled so far.
After leaving from Findhorn, Mr Clark ran west to Inverness and then headed 120 miles along the northern coastline to John O'Groats.
He faced howling winds as he traversed the Caithness shoreline, eventually reaching Durness and Cape Wrath on Scotland's north-western corner.
That night, he found a "desolate bothy" to sleep in, which was six miles from the nearest house and public road.
He made his first ever peat fire to keep warm, before setting southwards the following morning in the direction of Lochinver.
He recently spent the night on a patch of grass behind Rhiconich Police Station, with only his sleeping bag to provide shelter.
Mr Clark described the weather this week as "utterly foul", but said he hoped to reach Ullapool by Saturday.
He added that, despite the struggles of his crusade, he remained mesmerised by the "tranquility" and "rippling beauty" of Scotland's coastline.
Mr Clark prepared for the mammoth challenge by taking part in several running events last year, including a mountain marathon in Tenerife in December.
The architectural designer has been working from his computer during the mornings before pulling on his trainers and covering an average distance of 20 miles a day.
Mr Clark is hoping to amass £10,000 in celebration of the 20th anniversary of the Findhorn-based Ecologia Youth Trust charity.
The funds will support its work with vulnerable and disadvantaged youngsters in Russia, Kenya, Uganda and Myanmar.
He is collecting donations from locals along his journey, and has also set up an internet site where sums can be pledged, at www.uk.virginmoneygiving.com/fund/justaLittleRun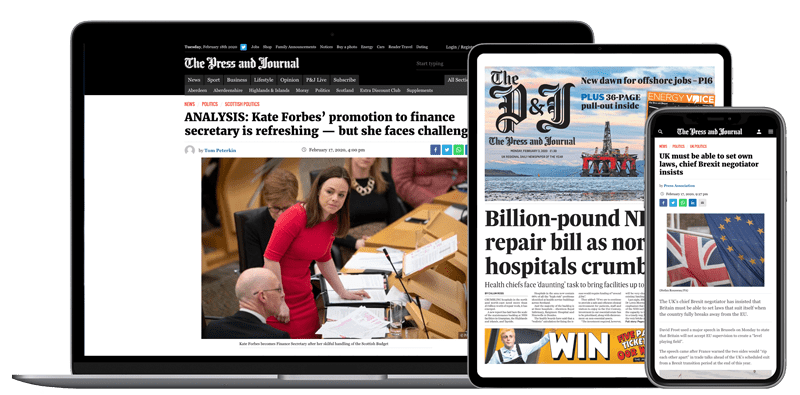 Help support quality local journalism … become a digital subscriber to The Press and Journal
For as little as £5.99 a month you can access all of our content, including Premium articles.
Subscribe