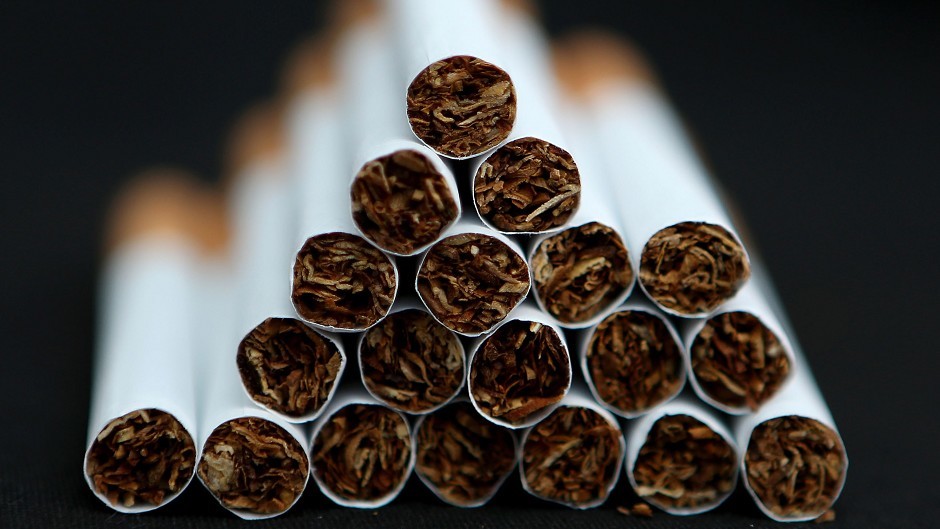 An anti-smoking charity has spoken out after an undercover investigation revealed the number of retailers selling cigarettes to underage buyers in Aberdeenshire has risen by a quarter.
In the 12 months leading up to March this year, Trading Standards officers in the north-east conducted a series of test-purchase visits with 16-year-old volunteers.
A total of 12 attempts to buy tobacco were made, four of them successful. In the previous year the figures were five successful purchases in 64 attempts – a rise from 8% to 33%.
Warning letters were issued to retailers and staff and follow-up visits will be conducted.
Now Sheila Duffy, Chief Executive for Action on Smoking and Health (ASH) in Scotland, has condemned the findings.
"Tobacco is the only widely available and legal product which kills almost two thirds of its long-term consumers when used as intended," she said last night.
"Restricting access to tobacco plays a key role in protecting the next generation from exposure to a lethal product. While most retailers are responsible, unfortunately there is a significant minority who do consistently sell tobacco to under 18s."
The ASH boss said that the work of Trading Standards is vital to cracking down on law-breaking retailers.
"Only by enforcing the legislation with a will can we ensure that Scotland's next generation has the chance to grow up smoke-free."
She added: "There are no acceptable excuses for selling an addictive, lethal substance to children."
Figures published by ASH show that for every one hundred cigarette packets that are sold, a community loses "15 days of life".
And the research has shown that deprived communities have a higher density of outlets than average, which is linked to higher youth and adult smoking.
This week Aberdeenshire Council's infrastructure committee backed a further enforcement programme and fresh test-purchases across the region.
In a report to the committee, Trading Standards manager Wilma Urquhart said: "These figures show a disappointing increase and more visits will be carried out in the current year to emphasise the importance of taking adequate steps to prevent sales taking place."
It is currently illegal to sell cigarettes to anyone under the age of 18, or to purchase cigarettes on behalf of a youngster.