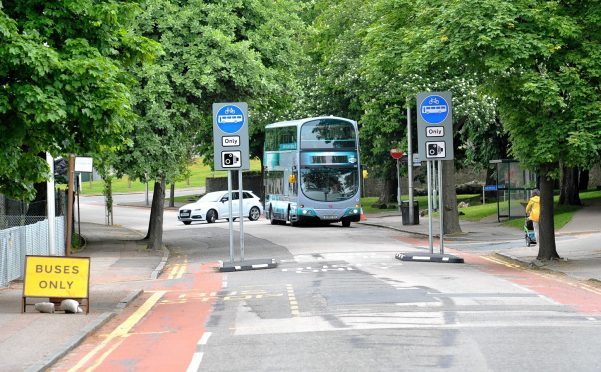 A controversial bus gate in Aberdeen has made more than £400,000 in fines for the city council since the end of July.
Since a static camera was put in place on Bedford Road, more than 11,000 penalty charge notices have been issued at the site – 3,000 more than all the other traffic camera sites in the city combined.
Just under £300,000 of the overall total fines issued at Bedford Road have been paid, with £150,925 currently outstanding.
On average, £3,688 of penalties have been handed out at the site every day.
The gate was introduced to stop motorists using Bedford Road as a through road after the Third Don Crossing, or Diamond Bridge, was opened.
Only buses and cyclists are able to access the route without receiving a fine.
Old Aberdeen, Seaton and Tillydrone councillor Jim Noble said: "As it's such a high figure, obviously people are not adhering to the new road traffic signs and are still going through.
"It brings into question how successful the bus gate has been. It begs the question of what it will do in the future."
Ross Grant, the city council's transport and regeneration spokesman, said: "The Bedford Road bus gate is monitored in both directions by a fixed camera which is operational 24 hours per day, seven days per week.
"The number of penalty charge notices issued reflects the enforcement measures being taken and we would urge motorists to observe the restrictions in place."