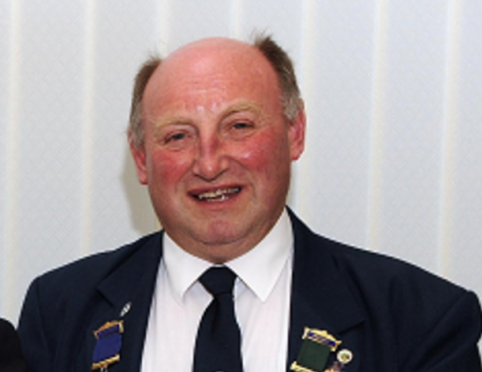 A delivery driver who died after falling ill at the wheel and crashing into a tree has been described as "happy, gentle man".
Douglas McBain is believed to have suffered a heart attack while behind the wheel of the delivery van he drove for JG Ross in Inverurie on Friday.
His bakery van crashed off Burghmuir Drive at about 5am on the day, with police, firefighters and paramedics all called to the scene.
Paramedics battled for two hours to revive him, but he could not be saved.
Last night JG Ross production director, Cameron Ross, paid tribute to Mr McBain, who he said would be "sorely missed".
Mr McBain was in his 60s and lived in Cullen, and had been with the company since 2005.
He worked as a driver initially in Portsoy, before starting work from Inverurie delivering to the Fraserburgh and Peterhead areas in 2010.
Mr Ross said he heard about the accident on Friday through another delivery driver and immediately raced to the scene.
He said Mr McBain could bring "a smile" to the faces of customers when he arrived with a delivery.
"Our thoughts, prayers and condolences are with his family and friends at this sad time," he added.
"We have received many calls and messages from workmates and colleagues for which we thank you for your support.
"It was a total shock when I received the call from another driver of the accident. Fortunately I was able to be with Douglas fairly quickly, just as the police arrived, but unfortunately despite the valiant efforts of the police, fire and ambulance service Douglas could not be revived.
"Although still to be confirmed through postmortem, it is probable that Douglas had a heart attack whilst driving which caused the accident.
"Douglas was a kind, gentle man who was well liked by colleagues and customers alike.
"Customers have retold how he was always happy to lend a hand or do them a favour and that he brought a smile to their face when he came in with their order.
"He will be sorely missed."
Mr McBain was a keen bowler, having been president of both the Highland Bowling Association and the Elgin and District Indoor Bowling Club in the past.
He was also president of the Cullen Bowling Club.