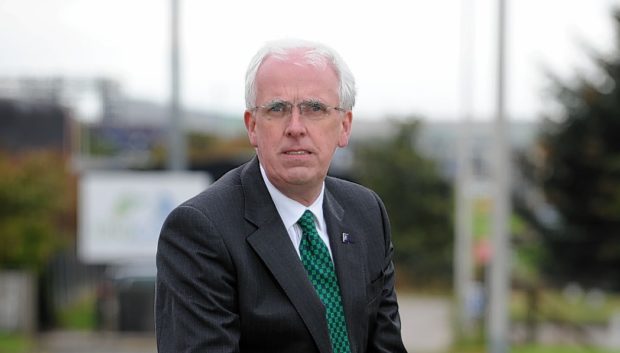 Senior north-east councillors have claimed the Scottish Government's budget process is keeping them "left in the dark".
The leader of Aberdeenshire Council's Tory party, Jim Gifford, last night said the local authority is drafting its 2017/18 budget "full of uncertainty" due to demands made by Finance Secretary Derek Mackay.
Mr Mackay revealed the government's draft budget proposals for the coming financial year in December, and asked councils across Scotland to accept them by last Friday.
But members of the council's Tory, Lib Dem and independent opposition group, the Aberdeenshire Alliance, claim that meant they were being asked to agree to the budget prior to being given the full details of the local government funding settlement.
Responding to Mr Mackay, council leaders Richard Thomson and Alison Evison – heads of the council's SNP and Labour groups respectively – made it clear the council "cannot commit" to a funding package before February 9.
This is when the local authority will meet to agree its own 2017/18 budget.
Last night Mr Gifford, who is head of the Alliance, said the local authority doesn't "know for sure" what its own funding settlement will be until the "government gets their budget signed off and approved".
He added: "We are going into a budget process with that caveat hanging over us. It is no way to go through your financial planning, full of uncertainty."
A Scottish Government spokeswoman said: "It is now for local authorities to finalise their budgets. The Scottish Government has treated local government very fairly despite the cuts to the Scottish budget from the UK Government.
"Taking next year's local government finance settlement plus the other sources of income available to councils through reforms to council tax and funding for Health and Social Care Integration, the overall increase in spending power to support local authority services amounts to £241million or 2.3%.
"Aberdeenshire Council's share will see increased spending power of £13.5million or 3.1% in 2017-18, not a decrease."