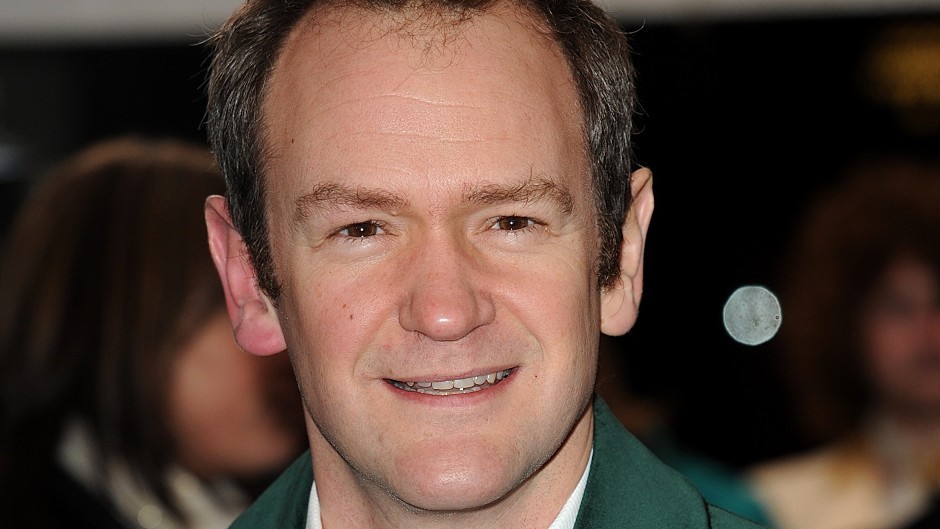 It means a lot to the community, but there will be a Pointless element to the new salmon season which gets underway today on the Dee.
Alexander Armstrong, host of the popular daytime quiz show, will open the fishing with a traditional whisky toast to the river and perform the first cast of the year.
The ceremony will be held on the riverbank by the Banchory Lodge Hotel, which is hosting the event for a second year.
Mark Bilsby, River Director of the Dee Salmon Fishery Board and River Dee Trust, said: "This time last year, we were beginning to come to terms with the devastation caused by Storm Frank.
"The flood affected the community on Deeside and widely impacted on all those who love and visit the river.
"The community spirit grew and grew, inspiring volunteers to join the effort to clear up debris."
Fishing huts, caravans and benches were all swept away amid the flooding, leaving pathways and fences in need of repair, which the volunteers helped mend.
Mr Bilsby added: "The river community is stronger now than it was a year ago. The river has recovered from the damage, and last year the rod catch was a significant improvement on the previous year."
Director of Banchory Lodge, Carol Fowler, added: "When the storm hit, we felt the impact of the fishing season for the River Dee Trust and offered our support to get the River Dee back to all its glory."
The first cast will commence at 10:30am.