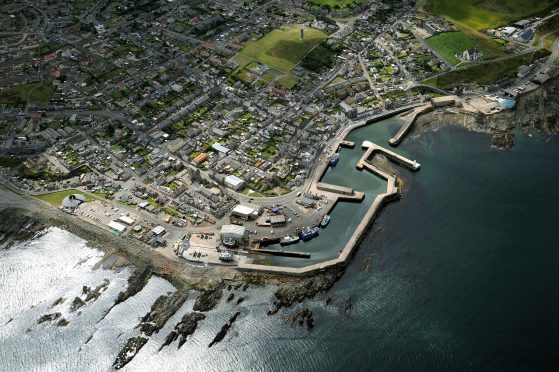 A north-east skipper has raised concerns that plans to scrap the night watchman service at a local harbour will leave trawlers at risk.
John Clark, skipper of the Reliance II, has launched a petition urging local authority officials to end their "review" of the post.
It is understood Aberdeenshire Council could replace the Macduff watchman posts with CCTV cameras which would be monitored remotely.
The revelation comes despite strong opposition to the scheme from fishermen including Mr Clark and the Macduff Harbour Advisory Board.
Mr Clark said: "The main reason I started a petition was because I felt the Macduff Harbour Board and our elected councillors are not being listened to by Aberdeenshire Council officers.
"Do these council officers understand the importance of having these night watchmen at Macduff harbour? Well, the answer is clearly no."
The online petition, which will be presented to council officials, has already collected nearly 250 signatures.
Mr Clark – who warned that the pier area could become the scene of anti-social behaviour – added: "It's a stupid scenario. We have a new chill installed, a new icemaking facility away to be installed, but now, just who is going to keep an eye on them and on our boats?"
Mark Findlater, chairman of the Macduff Harbour Advisory Committee, has warned the watchmen are "vital" for the port's development.
He said: "We have already made huge improvements to the harbour, the cooling room, the relaxation in Marine Scotland's fish landing legislation and the fixing of the fish market.
"In my opinion, we actually need more staff down at the harbour to deal with the increased workload. Skippers have to trust the harbour, thousands of pounds of fish are landed there, we need to make it secure."
Local councillor Hamish Partridge added: "The removal of the watch person from the harbour is and can only be described as disastrous for the port and all who use the facility, be it security, health and safety or giving advice to vessels both entering and leaving the harbour."
Last night, a spokeswoman for Aberdeenshire Council said: "We can confirm a review is on-going but can't comment further until the outcome is known."