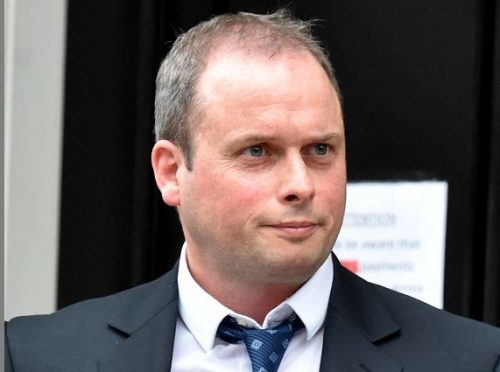 A photographer, who was found guilty of making indecent images of children has avoided jail.
Kevin Emslie was ordered to carry out 200 hours of unpaid work as an alternative to custody when he appeared at Aberdeen Sheriff Court for sentencing after being found guilty of an offence involving indecent images of children.
He was also placed on the sex offenders register for a year.
Emslie, who had worked at the Press and Journal, denied the allegations, but was found guilty by a jury of making the pictures between October, 2004 and November, 2015.
A not proven verdict was returned on a second charge of possessing indecent images of children between December, 2008 and November, 2015.
The offence was carried out at his mother's house on Beaconhill Road in Milltimber and at his current address on Newburgh Crescent, Bridge of Don.
During the trial, the court heard 156 images were found over two computer devices – 128 were category C, the least severe group, 19 in category B and nine in the most serious category, A.
During his sentencing hearing, defence advocate David Moggach said Emslie "maintains his position" regarding the offence.
The court also heard he had been assessed as of "low risk" of reoffending in the social work report.
Mr Moggach asked the court to impose a community-based sentence, adding: "He has no previous convictions and is previously of good character."
Sheriff Graeme Napier told Emslie, whose address was given in court papers as Newburgh Crescent, Aberdeen, on sentencing: "What I propose to do is reflect the fact we are not dealing with a large quantity of photographs here, it's not even in the high hundreds."
"When applying the English guidelines as I'm required to take into account, it seems the matter can be dealt with without a custodial sentence."
Emslie has nine months to carry out the work and was also placed under supervision for a year. The 46-year-old declined to comment outside court.
Press & Journal editor, Damian Bates, said: "Once we became aware that Kevin was due in court on these charges, we suspended him immediately pending the outcome of the case.
"As soon as Kevin was found guilty, we moved swiftly to an internal disciplinary process which resulted in his dismissal from The Press and Journal."