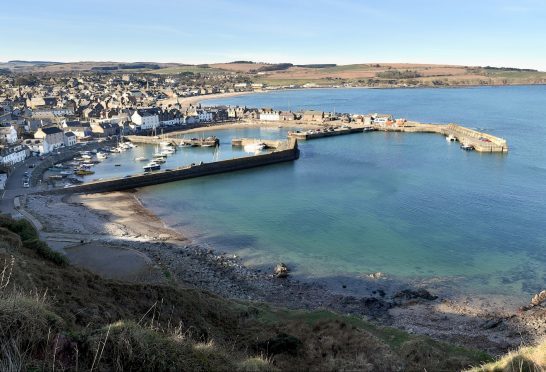 A north-east town is set to have its unsightly safety barriers given a fresh coat of paint.
Remedial work on the red and white barriers at Bervie Brae, near Stonehaven, will be carried out as part of a trial after a desperate plea was made to the council.
Councillors want to see them painted green, similar to the metal bridges around the town.
A spokesman for the local authority said: "There isn't a timescale for the trial yet, because it will have to be warm, dry weather for it to have any chance of success."
The barriers were created on the west side of the road after several landslides on the route.
They were installed to allow the route to remain open to traffic during the busy summer months.
It currently has a three-tonne weight limit, which means the Stonehaven Land Train cannot travel down it.
Council officers have looked into re-defining the weight limit, but warned there were "potentially serious challenges in doing this."
Chairman of Stonehaven Town Partnership, Jim Stephens admitted the work was "not a long-term solution."
He added: "What we really want to see is the Bervie Braes open again.
"We want to see a full review of the engineer report that was carried out a number of years ago to find out what the situation is now there have been no landslips."