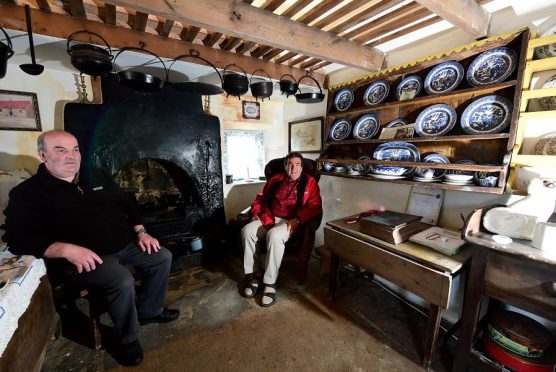 A historic fishing cottage which dates back to the industry's early days has reopened for the holidays.
Maggie's Hoosie in Inverallochy, which was built in the 1800s, was saved from demolition by the local community 20 years ago.
And today it stands as a reminder of Buchan's bygone fishing era.
It was previously owned by local woman Maggie Duthie who refused to bend to modern trends like electricity or running water.
When she died aged 83 in 1950 the house still had an earth floor and furniture from her childhood.
It now opens every summer for tourists to explore and, on special occasions, for local schoolchildren to experience what life would have been like in the village in the 19th century.
Bruce Buchan, the chairman of the trust behind the attraction, said he expected the attraction to continue to prove popular.
"It's amazing how they built their houses back then," he added.
"They've excavated the rocks for the house from the sea. You can see the marks on the coast today when the tide goes out.
"Really, you get an appreciation of how life was with a visit to Maggie's Hoosie.
"Everything in the house is more or less original. It was a hard life, but it was a good life."
Maggie remained active in the community until her death.
She was often seen travelling the countryside with a creel on her back selling fish that she had prepared.
Mr Buchan said: "She worked hard all her life – her main source of income being derived from fish which she had prepared
for bartering with the country community for animal and vegetable produce."
Her house, which recently hosted children from the local primary school, is open until September 14.
It can be visited between 2pm to 4pm Monday to Thursday.