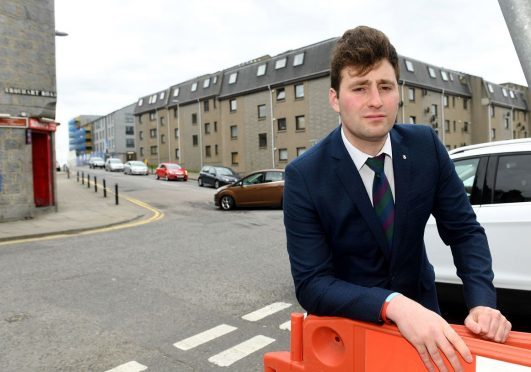 Council bosses will begin monitoring private rent levels in Aberdeen – with the possibility of capping them.
The authority's SNP group last night said the council could now introduce a "rent pressure zone" under new powers given under the Private Housing (Tenancies) (Scotland) Act 2016.
Aberdeen private lets have been historically more expensive than elsewhere in Scotland, and fears have been raised that many public sector staff like nurses and teachers have been put off moving to the Granite City.
But new figures seen by the Press and Journal indicate the average rent between 2014 and this year has collapsed by 28% as the region feels the full effects of the downturn in oil and gas.
The average rent of a one bedroom flat in the city is now £498 per month, down 13.2% from last year.
SNP housing spokeswoman Jackie Dunbar said that despite the fall, rent levels were still above most places in Scotland.
She said: "I'm pleased that as a council we will be able to monitor private rent levels going forward, especially now that the council has more powers to do something about any sharp rises in cost.
"A few years ago saw the cost of housing in this city spiralling out of control and, despite a recent fall, prices are still higher than just about anywhere else in Scotland.
"We now have the power to request Aberdeen be made a rent pressure zone, if there is evidence that rents are rising too much.
"Nearly one in five households in Aberdeen are in privately rented accommodation so it is important that we look out for their interests and seek to deliver for them as a council."
George Street and Harbour councillor Michael Hutchison, whose ward contains many private flats, said: "Nearly half of my constituents live in privately rented homes.
"Having the opportunity to introduce caps has the potential to make a real difference to their lives."
Infrastructure vice convener Brett Hunt said: "It's right that local authorities across Scotland have the power over whether or
not to implement these measures.
"They're the ones who know their local housing markets the best.
"Rent in certain parts of Aberdeen can get out of hand, and young people especially expect action to be taken when that occurs. Though recently we have seen a fall in rent prices."
"So it's right to proceed with caution and we'll be monitoring the impact of these measures where they are applied."