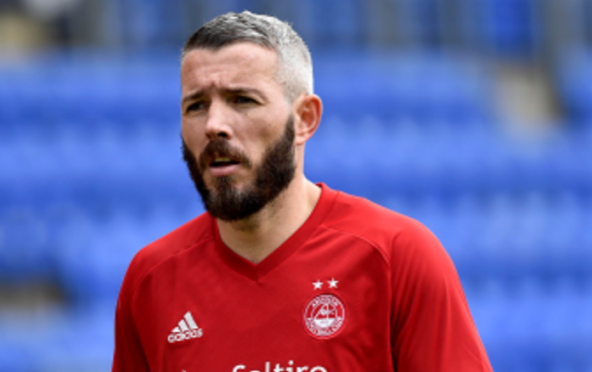 A former Aberdeen and Inverness football star has spoken of the moment his family were forced to "do a runner" following an earthquake that left at least two people dead.
Kevin McNaughton, who retired this summer after leaving the Caley Jags, was near Dalaman, Turkey, around 130 miles west of the Greek island of Kos, where the 6.7 magnitude quake hit in the early hours this morning.
At least two tourists were killed and more than 120 injured in the impact, with the quake also causing small tsunamis in Kos and Gumbet, a Turkish coastal town.
McNaughton, 34, said he was "not sure what to do" after his Dalaman hotel room began shaking "all over the place", leaving him worried the building could collapse.
The former Scotland international added: "There doesn't seem to have been any damage near us. I'm just a bit spooked.
"I thought the building was going to come down at one stage. We grabbed the kids and did a runner – it wasn't fun at all."
Giorgos Kyritsis, mayor of Kos, told Greek media: "The buildings affected were mostly old and were built before the earthquake building codes were introduced."
He said the army had been drafted in to help the emergency services.
Tourists were forced to flea their hotel rooms after the quake hit at around 1.30am, with aftershocks continuing throughout the small hours.
In Bodrum, around six miles north of the epicentre, local people spent the night outside on beach loungers or in cars amid reports that a further 70 people had been injured in the Turkish city.
Of those injured across the Aegean coast, at least five are believed to be in a serious condition and undergoing surgery, regional officials said. Among them are two Swedes, one Norwegian, a Greek man and a Greek woman.
The Foreign Office have advised Britons in surrounding areas to follow the advice of local authorities and tour operators.
A spokesman said: "We are speaking to the Turkish and Greek authorities following an earthquake off the coast of Bodrum and near the island of Kos.
"Any British people in the areas affected should follow the instructions of local authorities."