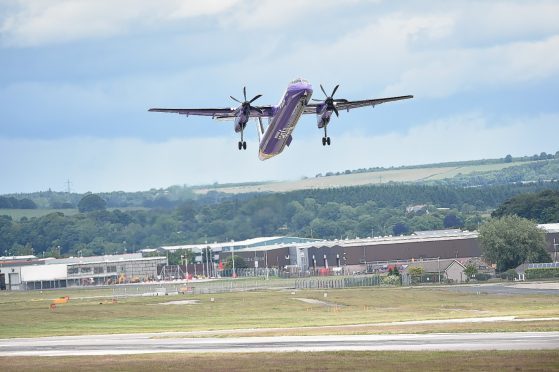 More than 200 holidaymakers have had their holidays ruined after being left stranded in airports for up to 38 hours.
Thomson passengers at Aberdeen Airport heading to Faro boarded their 6am flight on Thursday morning, only to be turfed off by staff due to a "technical issue".
They were left in the airport without being told what was going on, while people in Faro waiting to fly to Aberdeen on the same plane were also left in limbo.
The outgoing flight from Aberdeen didn't get off the ground until 8.35pm yesterday, more than 38 hours after its scheduled departure. Passengers in Faro were put on a flight to Manchester yesterday afternoon before being expected to endure a six-hour coach journey back to Aberdeen.
Milly Hutcheon, from Kincorth, was one of the passengers stranded in Faro. She only got the all-clear from bowel cancer last August and this was her first holiday with husband Graham since receiving that news.
Due to her condition, she and Graham were forced to fork out £300 for flights from Manchester to Aberdeen, money they won't get back.
Mrs Hutcheon, who took part in this year's Courage for the Catwalk event, said: "It was so stressful. We had a lovely holiday, but you go away to relax and refuel. I just feel drained. I'm upset that it's just left me tired and stressed.
"It's not nice when these things happen, but they do and we understand that. The least you expect from people is to communicate with you about what's happening and to have empathy. I don't feel like we had that.
"I feel so sorry for people who had to travel back on that bus. There were young families with kids and elderly people. There must have been about 100 waiting for the bus."
Thomson said in a statement: "We would like to thank affected passengers for their patience and understanding."