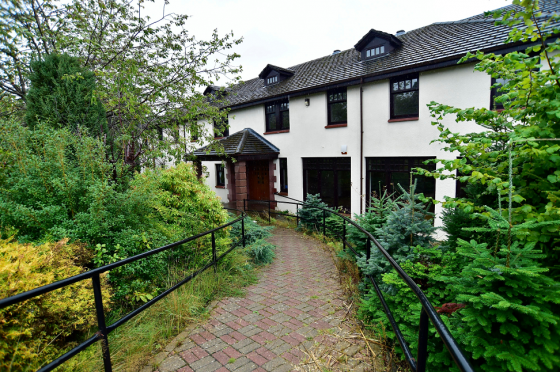 A north-east community group has hit out at the state of an abandoned care home which closed its doors two years ago.
Turriff community council has raised concerns about the home in the town's Woodlands Crescent becoming an eyesore.
These pictures show the undergrowth which is now obscuring the derelict nursing home from view.
Mike Rawlins, chairman of the community council, said: "I went to look around the former nursing home site as it is on my list for the community council.
"It is a disgrace and becoming a magnet for antisocial behaviour. The community council is disappointed with the way the building has fallen into disrepair and isn't being maintained."
Mr Rawlins added that the group has tried to contact the owners to ask that the land be cleared up but has had no response.
The care home was operated by Four Seasons Health Care prior to its closure two years ago, and last night a spokesman for the firm confirmed they are responsible for maintaining the property.
He said: "We retain a lease on the home, which closed in 2015 and we hope that a resolution for the long-term use of the property will be found soon.
"Meanwhile, we are sorry to learn that the property has caused concern to neighbours and our estates department will look into what reasonably can be done to tidy up its appearance."
Four Seasons bosses held showdown talks with Aberdeenshire council in June 2015 following a series of critical inspection reports at the 54-bed home.
Concerns were raised about infection control and staff supervision. One report graded the home unsatisfactory – the worst grade possible – in three of four categories.
The subsequent closure of the home left Turriff without an independent care facility after the closure of Renaissance-run Glenesk earlier that year.