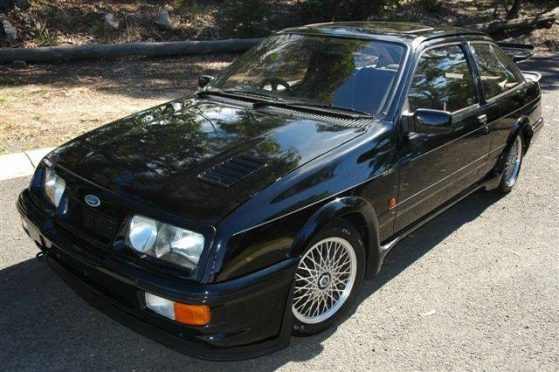 Police have launched a renewed appeal for information after brazen thieves stole £100,000 worth of high-performance cars from a north-east home.
Three Sierra RS Cosworths were stolen from Main Street in Longside, near Peterhead, overnight on July 14 this year.
The cars, which were parked in a garage, were driven off after the thieves broke into their owner's house and took the keys.
One has been since been recovered, but police have now asked the public to think back to that night and contact officers if they have seen the other two vehicles since.
One is an extensively modified moonstone blue Ford Sierra RS Cosworth with registered D341 JHW, and the other is a black RS500 with registered E203 APU.
Last night Detective Constable Richard Cooper said efforts to trace the vehicles were ongoing despite "challenging" circumstances.
The cars have yet to be spotted since they were taken.
He added: "These are not run-of-the-mill vehicles and would have no doubt attracted much attention if sold online or through collectors, in particular the black version of which only a limited number have ever been made.
"We can't rule out that the vehicles might have been taken abroad which must be extremely disappointing for the owner who invested heavily in them in the first place.
"It may have been four months since these vehicles were stolen, however someone, somewhere out there knows who took the vehicles and where they are now. I would urge them to look into their conscience and come forward.
"It might be too late to trace the vehicles, however whoever has been responsible for this should be held accountable."
The vehicle's owner, Stephen Morgan, believes the cars were targeted.
He had been on holiday when they were stolen.
"It's not what I wanted to come home to anyway," he said.
"The problem with these cars is you can't replace them, they've gone up a lot in value since I bought them. I don't even know what to think."
Anyone with information is asked to contact the police on 101 or Crimestoppers anonymously on 0800 555 111.