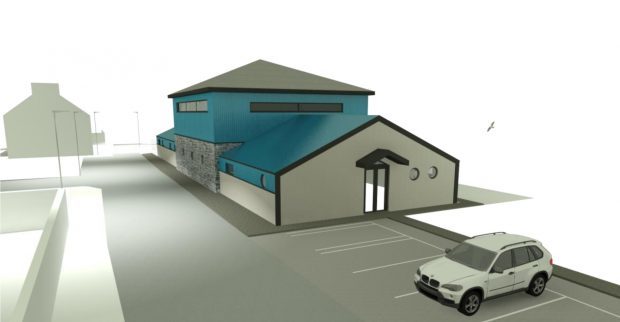 A new base for a north-east sea cadet troop has been approved.
Fraserburgh cadets have been raising cash to build a new headquarters for more than a year and have finally been given the go ahead by Aberdeenshire Council to break ground at Sandhaven Harbour.
The move will allow the group to expand and take on more youngsters keen to learn about the sea.
But it now faces a massive battle to raise the cash needed to realise the project.
Plans for the base, which will replace cramped offices in Fraserburgh and a storage shed in Sandhaven, were launched about two years ago after the troop's waiting list for recruits swelled to 30.
The bespoke facility in Sandhaven will allow the group to take in additional people and also run Royal Marine cadet classes.
It will also feature a community cafe.
Last night the group's commanding officer Craig Trail said everyone involved was focused on reaching their goal.
Initially, it had been thought that the group would need £300,000 to build the facility.
But after tweaks to the building's design the group could need as much as £850,000.
Mr Trail said: "We are really now focussing on moving forward to get to the next stage of the project.
"We're still a long way away from getting it built and are asking for anyone who can donate or volunteer to help us to get in touch.
"It's a major funding project, but we are getting a lot more from it as well. It will be something for the whole of the community."
The project to create a new home for the sea cadets started in 2015, when the group agreed a 100-year lease for the land with the local harbour trust.
They will pay just £1 per year for the site.
Anyone who can offer their time or a donation to the Sea Cadets is asked to visit www.sea-cadets.org/fraserburgh