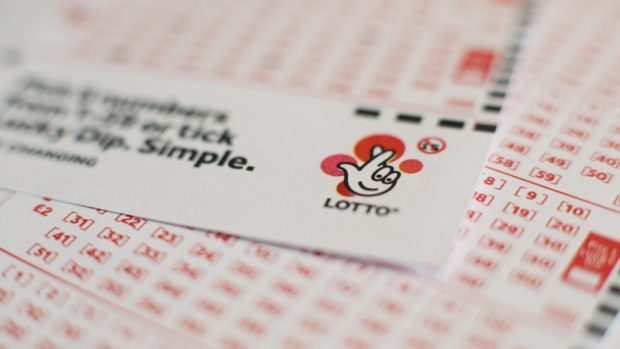 Dozens of community groups across Scotland are celebrating after receiving a share of more than £1million of National Lottery cash.
The windfalls mean 154 groups across the country can deliver community projects ranging from the new Grampian Pride event in Aberdeen to a new train in the Postman Pat play park in Stromness.
This community-based cash boost comes from the National Lottery Awards for All Scotland which makes grants from £500 to £10,000 with funds raised through the lottery.
Aberdeen-based Four Pillars has been awarded £10,000 to support the new Grampian Pride event being held in the city on Saturday, May 26. The charity provides support for lesbian, gay, bisexual and transgender (LGBT) people in the city and surrounding areas.
Four Pillars are founding partners of the new event, along with the Grampian Regional Equality Council and Pink Saltire. It is being led by volunteers from the local community in conjunction with the NELGBT+ Community Development Group.
Commenting on the award, Four Pillars founder, Deejay Bullock said: "We are thrilled to have received this support. By securing funding, such as that from the National Lottery, we are able to ensure that participation in pride activities is free and open to all, including a free parade and entertainment."
Other groups receiving funding include the TLC an Aberdeen-based Scottish Charitable Incorporated Organisation, which will use the £10,000 awarded to deliver a youth club in the Garthdee area of the city. The Friends of Turriff Cemetery has been awarded £8,886 which will go to maintaining the site and pay for the addition of new signage and seating.
Five Highland groups will also be given a share of the funding with Ardgour Memorial Hall, Culbokie community Trust, Helmsdale Heritage and Arts Society, Tongue Playpark and the West Highland Community Rail Partnership all benefitting from a share of the pot of cash.
A National Lottery Awards for All spokesman said: "This is National Lottery money in action, reaching into communities across Scotland making a real difference to the people who live there.
"The 154 groups receiving funding today showcase the range of projects that can be funded through this programme and the difference that the smallest amounts of money can make."
To find out what National Lottery Awards for All Scotland could do for your community visit their website at: www.biglotteryfund.org.uk/awardsforallscotland or phone 0300 123 7110.